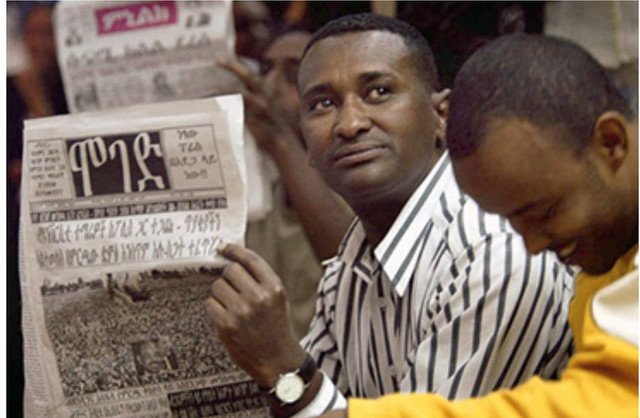 By Guest Blogger
May 22, 2014
In what appears to be one of a collection of measures to silence the press ahead of 2015 elections, Ethiopian authorities in the Communications Ministry are preparing a new system to control the distribution of print media. Privately owned newspapers and magazines, possibly the only remaining independent news sources in the country, would face more state control if the proposal is set into motion.
Originally proposed in February, the new measures are still at a draft stage. They aim to ensure that private newspapers and magazines are distributed through one company with links to the ruling party, according to local journalists.
The proposal, entitled "A Draft Document for Making the Print Media Accessible," claims that supporters of the opposition are mainly in control of the current newsprint distribution system, according to the draft proposal in my possession.
Read the full article at www.cpj.org.
—
Related:
Google Hangout About Zone 9 Bloggers
Join the conversation on Twitter and Facebook.