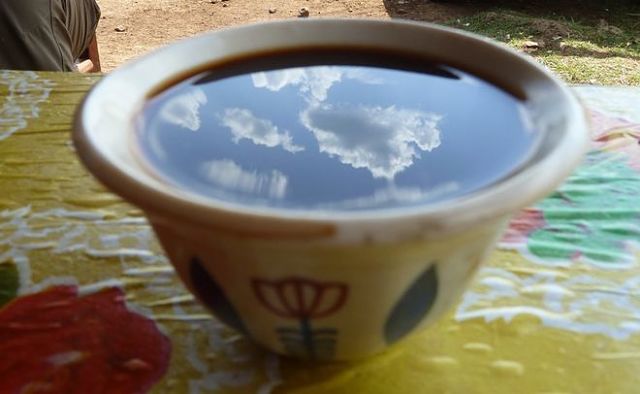 By Julian Siddle and Vibeke Venema
Two billion cups of coffee are drunk around the world every day and 25 million families rely on growing coffee for a living. Over the past 15 years, consumption of the drink has risen by 43% – but researchers are warning that the world's most popular coffee, Arabica, is under threat…
"If we don't do anything now and over the next 20 years, by end of the century, wild Arabica in Ethiopia could be extinct – that's in the worst-case scenario," says Dr Aaron Davis, head of coffee research at Kew, who led the project.
The report made headlines around the world and spurred the industry into action. Since then, the team from Kew and their partners in Ethiopia have covered 25,000km in Ethiopia, visiting coffee producing areas to compare their predictions with what is happening in reality. "It's important to see what's happening on the ground, observing what influence climate change is having on coffee now, and talking to farmers. They can tell us what has happened, sometimes taking us back many decades, with several generations of farmers involved," says Davis.
—
Join the conversation on Twitter and Facebook.