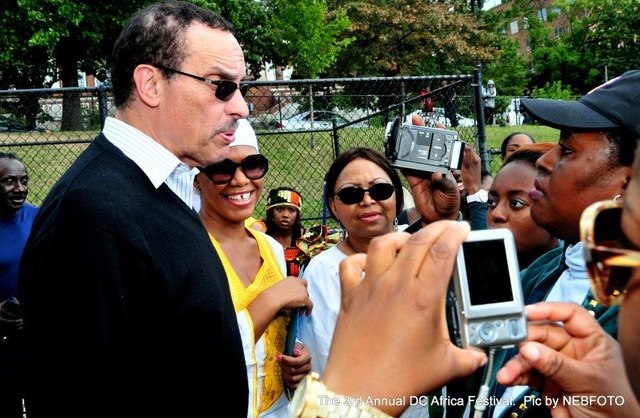 Tadias Magazine
Events News
Published: Tuesday, May 28th, 2013
Washington, D.C. (TADIAS) — The DC Mayor's Office on African Affairs is hosting a networking and informational gathering this weekend targeting the District's African residents. Organizers say the festival, entitled The DC African Wellness Fête, is designed to motivate positive health behavior within the community and increase awareness of local health services and resources.
The Health Education Festival, which takes place on Saturday, June 1st at Brightwood Education Campus, is spearheaded by TEAM Africa, the coordinating committee made up of DC government representatives, health professionals, community-based organizations and advocates.
Winta Teferi, a program analyst at the Mayor's Office on African Affairs, told Tadias that they have been conducting "a door-to-door campaign to invite members of the Ethiopian, Nigerian and other communities to the event."
The 3-month initiative includes an outreach and education program with workshops on general health literacy and nutrition that supports Mayor Gray's city-wide plan for "facilitating greater access to quality health care, by increasing education about healthy living habits and by reducing HIV/AIDS rates in the District."
The June 1st festival will "showcase a diverse array of interactive activities," Winta said, that promote culture-based lifestyle changes as well as a number of government and community-based exhibitors who will help facilitate access to health information, testing and services.
"Having safe and healthy communities to live in is a basic and fundamental right to which all residents are entitled," Mayor Gray said in a statement. "I look forward to working together as one city to help encourage healthy behaviors and improve health, education, wellness and outreach in critical areas that affect every District resident."
Prior research has shown that stigma, language, and cultural incompatibility are key contributors to health disparities and barriers to access for the District's African immigrant communities.
—
If You Go:
Saturday, June 1, 2013 | 12pm – 4pm
Brightwood Education Campus | 1300 Nicholson St. NW
Learn more at www.oaa.dc.gov.
—
Join the conversation on Twitter and Facebook.