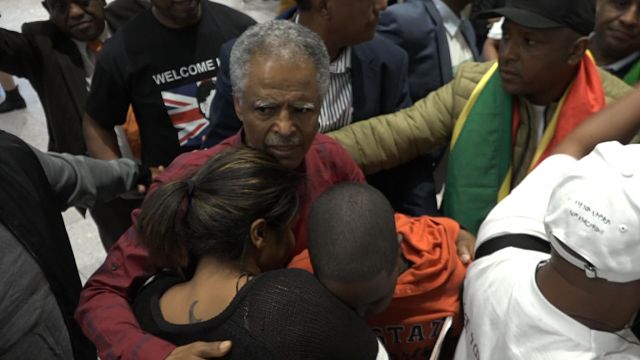 British national Andy Tsege 'overjoyed' to return to UK after years on death row in Ethiopia
A British national who spent four years on death row in Ethiopia has arrived back in the UK after being pardoned last month.
Supporters surrounded Andargachew Tsege, known as Andy, as he walked through arrivals at Heathrow Airport.
He told Sky News he was "overjoyed" to be home and "overwhelmed" by the reception he received.
Mr Tsege said he did not think the campaign to free him and the welcome he got would be "as large, as emotional, as effective as this".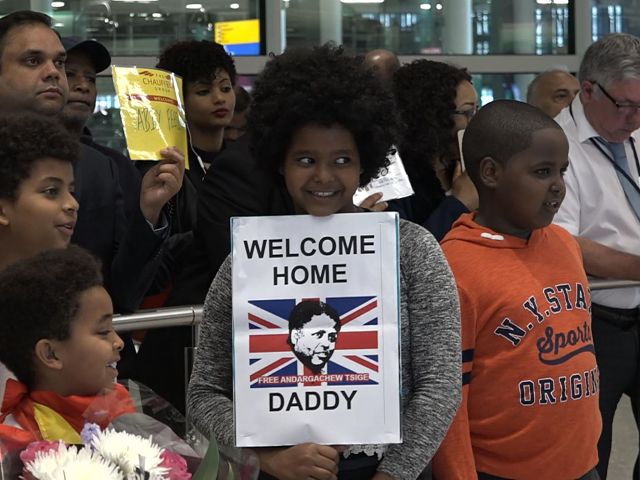 Andy Tsege's family were waiting for him at Heathrow (Sky News)
Being away had been "terrible", he added, and very hard on his family.
Missing four years of his children growing up had been the "most painful thing".
"The price they paid, the kids, that's very painful," he said.
Were he not a father, Mr Tsege said he would not have minded dying in prison for a "cause I believed in".
While in detention, he said he was "completely sealed off" from any information.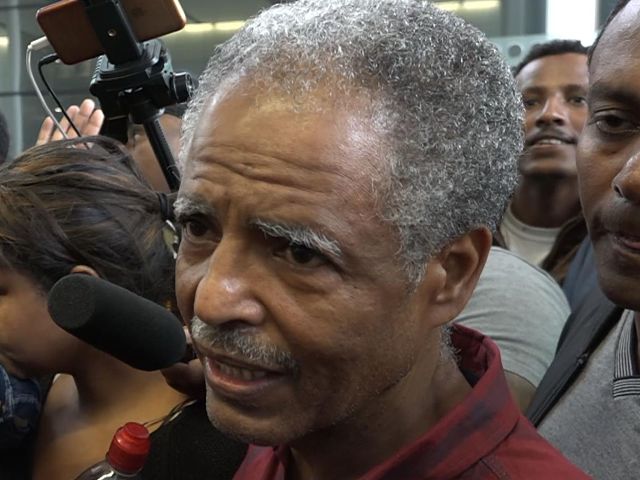 Mr Tsege said being away from his children was the 'most painful thing' (Sky News)
Mr Tsege was kidnapped in Yemen in 2014 and taken to Ethiopia, which he left in the 1970s after criticising the country's ruling party.
The father-of-three sought asylum in the UK in 1979.
In 2009, he was accused by the Ethiopian authorities of being a terrorist, tried with others in his absence and sentenced to death.
After being taken back to Ethiopia, he was held in secret detention and solitary confinement for a year.
Theresa May has thanked her Ethiopian counterpart, Abiy Ahmed, for the release of Mr Tsege and other prisoners.
—
Related:
Ethiopia Drops Charges Against ESAT, OMN, Berhanu Nega and Jawar Mohammed (AP)
Join the conversation on Twitter and Facebook.