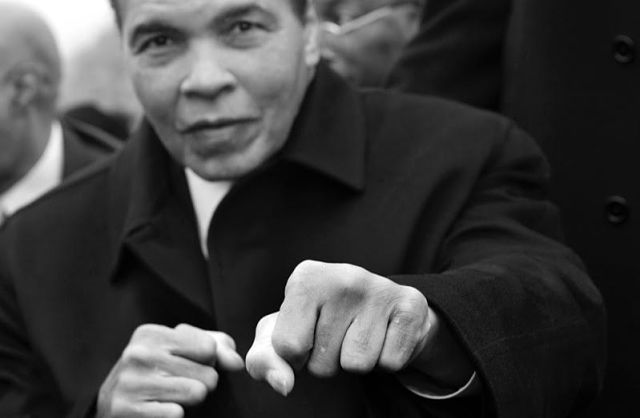 Tadias Magazine
By Tadias Staff
Published: Saturday, June 4th, 2016
New York (TADIAS) — In honor of boxing legend Muhammad Ali, who passed away on Friday at the age of 74, Ethiopian American photographer Gediyon Kifle shared with Tadias the photograph above of the former world heavyweight boxing champion. Gediyon took the photo in 2013 at an event in Washington, D.C.
"I always remember his self confidence, his humanitarian work and his uncompromising stand for what he believed in," Gediyon recalled about the brief time he spent photographing the iconic figure. "He was just a very down-to-earth guy," Gediyon said. "We were chatting, and at the end he reached out and shook my hand."
Ali, who had struggled with Parkinson's disease for the past three decades, died on Friday, June 3rd, 2016 at a hospital in Phoenix, Arizona surrounded by his children and extended family who had gathered around him from across the United States, a spokesman for the Ali family, Bob Gunnell, told the media.
"Parkinson's is a place that hides you instead of bringing you out," Gediyon said. "But Ali used his illness to bring awareness to this debilitating disease, which also recently took away one of my mentors Jim Jones, a great photographer. So all the way to the end Ali never stopped being a fighter. And also a peaceful man."
"He was the greatest fighter of all time but his boxing career is secondary to his contribution to the world," promoter Bob Arum told the Associated Press early Saturday. "He's the most transforming figure of my time certainly."
"'Float like a butterfly, sting like a bee', his cornermen exhorted," writes AP, "and he did just that in a way no heavyweight had ever fought before."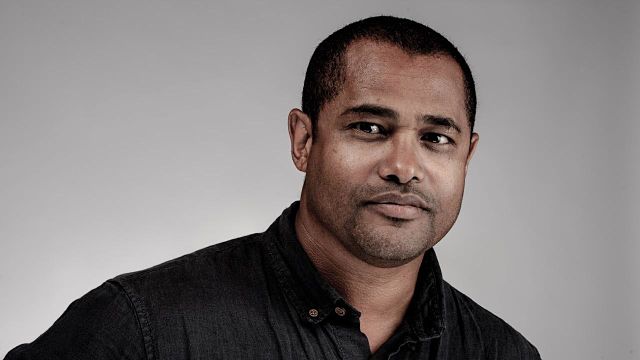 Photographer Gediyon Kifle. (Courtesy photo)
—
Related:
More photos at Gediyon Kifle Photography
Muhammad Ali the Social Activist: Photo by Chester Higgins (TADIAS)
Boxing Legend Muhammad Ali Dies at 74 (VOA)
Watch: Nikki Giovanni interviews Muhammad Ali in the early 1970′s (WNET)
Join the conversation on Twitter and Facebook.