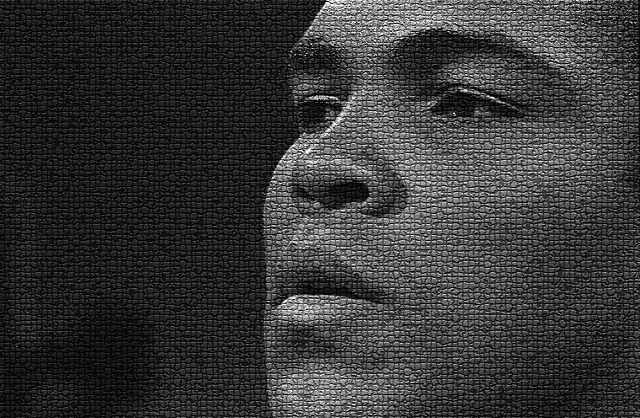 Tadias Magazine
Tadias Staff
Published: Sunday, June 5th, 2016
New York (TADIAS) — The above photograph of Muhammad Ali was taken in the early 1970′s by retired New York Times Photographer Chester Higgins, Jr. at WNET public television station in the New York area during a show called "Soul" hosted by Nikki Giovanni. At the time, Ali was appealing his conviction of draft evasion after he refused the U.S. Army draft based on his religious beliefs and his opposition to the Vietnam War. He had been stripped of his world championship title and sentenced to jail.
"What made Muhammad Ali so special is that he was so smart," Higgins, who was then working as a studio photographer for WNET, told Tadias. "One thing that I was looking for in that picture is not Muhammad Ali the fighter that people were obsessed about at the time or Muhammad the minster in Islam, none of that would have happened without his innate brilliance and smartness. That's what I was looking for in that picture. You see him thinking. He was an independent thinker. He didn't need anybody else telling him what to say. I think the photo captures his brilliance."
"It took three years for his conviction to go all the way up to the Supreme Court to be overturned," Higgins adds. "In those three years he went on college speaking tours, and talked on television, radio, to newspapers and everywhere."
Watch: Nikki Giovanni interviews Muhammad Ali (WNET)
Regarding Ali's first professional loss against heavyweight champ Smokin' Joe Frazier, only months after returning to boxing following his suspension, Higgins emphasizes: "Some people suggest that when he went back to fight he was not in good shape because he was not training in those years and his body was not tight anymore because he was living in this period of uncertainty."
On Ali's famous ways with words Higgins says "Poetry was his way of expressing his wisdom in parables to make people think deeper about things. It provided him with more like shorthand cut to a much longer discussion on social issues because he wrapped it up in short form. It's like a piece of food that people can always go back to."
But Higgins also has his own personal memory of what Muhammad Ali meant to the world.
"Years ago I was almost arrested in Mauritania and just a mention of Muhammad Ali's name got me out of trouble," says Higgins whose many iconic photographs of world-renowned historic figures include images of Rosa Parks, Nelson Mandela, Haile Selassie and Kofi Annan.
"This speaks to the universal fame of Muhammad Ali," wrote Higgins on Facebook. "In 1973 I was spending part of the Summer in Senegal when I heard that the enslavement of African people by the Arabs in Mauritania was still legal. With my camera, I traveled to the northern border to cross over and have a look with the hope to showing this horrible situation. While waiting for my visa application to be approved in the guard compound, I saw this elderly African man whose job seemed to be a caretaker. After gaining his permission, I made a photograph of him. From inside the house, a big uproar could be heard from the Arab Captain of the guards who came to the front and ordered me to be brought to him. The interrogation began and my film was confiscated. With my almost non-existent French, the cold look on the Captain's face would not soften. A half hour later, I mentioned the name Martin Luther King. No response. Then I put up my fist and said Muhammad Ali. Being Muslim, the Captain's face went from firmness to a slight bit of openness, perhaps, thinking that I was somehow connected to the most famous Muslim in the world. In the end, my passport was returned, my visa application was rejected, and I was ushered out, back toward Senegal. That half hour made freedom feel so precious."
—
Related:
Boxing Legend Muhammad Ali: Reflection by Photographer Gediyon Kifle (TADIAS)
Boxing Legend Muhammad Ali Dies at 74 (VOA)
Join the conversation on Twitter and Facebook.