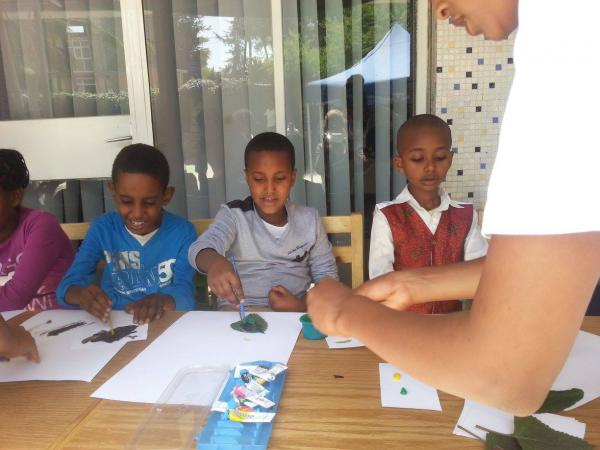 Tadias Magazine
By Tadias Staff
Published: Monday, June 6th, 2016
New York (TADIAS) — This month, a walkathon is scheduled in New York City to raise awareness and support Ethiopia's first educational facility designed for autistic children — the Nia Foundations-Joy Center in Addis Ababa.
"An estimated 500,000 people are affected by autism in Ethiopia," says the Ethiopian Community Mutual Assistance Association NY (ECMAA), which is hosting the NYC walkathon on June 18th at Marcus Garvey Park in Harlem.
"Zemi Yenus is the founder of the Nia Foundations-Joy Center. Zemi created the Nia Foundation because she has a son who is autistic and had no one to help, and with a quest to make a difference she opened the Joy Center," ECMAA said in a press release.
"The Foundation runs five core programs: Yagebagnal ("It Concerns Me"), Women for Leadership, Youth Empowerment, Empowering Mothers of Children with Different Abilities, and The Joy Center for Children with Autism and Related Developmental Disorders (the primary and largest program)," ECMAA announced. "The center focuses on full integration of children with autism into society by working closely with the kids, their parents, and extended family networks, as well as the greater Ethiopian community."
—-
If You Go
ECMAA NY WALKATHON:
Walking for Ethiopian Children with Autism
June 18th, 2016 at 10am
Marcus Garvey Park
West 122nd st & Mt.Morris pk west
New York, NY 10027
More info at ECMAA NY Tri-State on Facebook
Join the conversation on Twitter and Facebook.