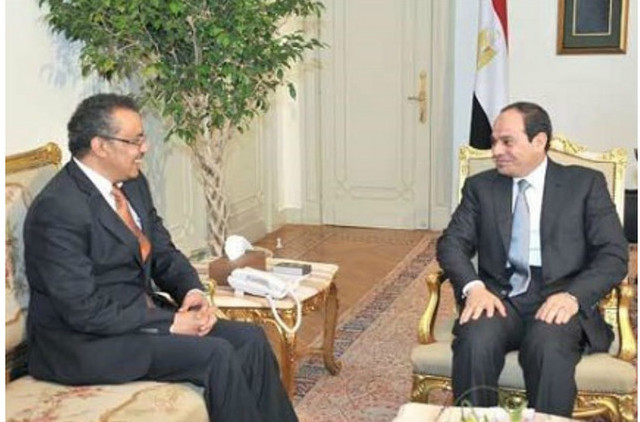 By Tesfa-Alem Tekle
June 13, 2014 (ADDIS ABABA) – Ethiopia on Thursday commended Egypt's unprecedented and an official decision to peacefully resolve a long-standing dispute with Addis Ababa over a controversial power plant project known as the Grand Ethiopian Renaissance Dam (GERD).
"Ethiopia strongly welcomes Egypt's interest to re-launch talk over the GERD and solve the problem through dialogue," spokesperson for Ethiopia Ministry of Foreign Affairs, Ambassador Dina Mufti told journalists.
"Egypt has no other option except dialogue and win-win negotiation to find a solution that is acceptable by both sides," he added.
Egypt's newly elected president, Abdel Fattah al-Sisi, has recently pledged to resolve the water dispute with Ethiopia through dialogue.
Ethiopian officials said that al-Sisi is expected to pay an official visit to Ethiopia soon probably making it his first trip to a foreign nation since he assumed office in June 8.
Ethiopian foreign minister Tedros Adhanom, who attended the new president's inaugural ceremony in Cairo, has held meeting with al-Sisi and other high ranking officials over the multi-billion dollar power plant project.
During their discussion Adhanom has reaffirmed Ethiopia's commitment for cooperation with Egypt based on mutual trust and confidence.
Read more at Sudan Tribune.
—
Related:
Egypt's Newly Inaugurated President Vows to Ease Tensions With Ethiopia (Al-Ahram)
Join the conversation on Twitter and Facebook.