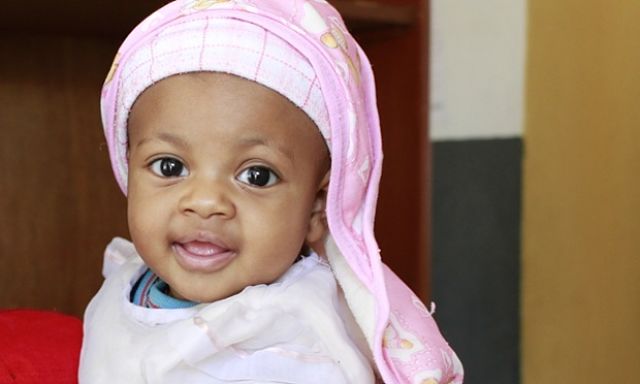 Born HIV Free: Mothers of Wisdom in Ethiopia
By Carla Kweifio-Okai in Modjo
Thursday 18 June 2015
Modjo, Ethiopia — Abeba sits in the consultation room at Modjo health clinic in central Ethiopia, her seven-month-old daughter, Aster, cooing playfully on her lap.
Abeba is HIV-positive, and has travelled 20 minutes by bus to collect the antiretroviral treatment she needs. She is part of a programme at the clinic to prevent mother-to-child transmission, which involves a regimen of medications for mothers and babies during pregnancy and breastfeeding.
Tests so far indicate that Aster has not contracted HIV, much to her mother's relief. "Now I know my daughter doesn't have it while I have it, I'm very happy," says Abeba, who does not want her real name used. "It changes everything for me."
Despite global efforts to achieve an AIDS-free generation, in Ethiopia only 24% of pregnant women who are eligible for HIV services receive them. One out of three children born to an HIV-positive mother is infected with the virus.
Abeba has three other children at home, all sons, who are also HIV-negative. She says she feels blessed that her second youngest son did not contract the virus, since she did not receive treatment while pregnant with him. "I found out I had this four years ago, but I think my son, who is five years old, was born when I was positive but without me knowing," she says.
The eldest of Abeba's sons is 12, and she says she will wait until he is 18 to tell him she has HIV. "I do not mind talking about it, but I want to protect my children. In the village they talk about it like it's something very severe and something very bad to have," she says. "But even though I don't tell people I have it, I do tell them that we are all human beings and there's nothing to be afraid of."
Next to the consultation room where Abeba makes her fortnightly visits, Sisay Dinku offers counselling to HIV-positive women. The 33-year-old learned she had HIV 10 years ago, and has worked at health clinics for the past nine. She says things have changed for people living with HIV in Ethiopia.
—
Join the conversation on Twitter and Facebook.