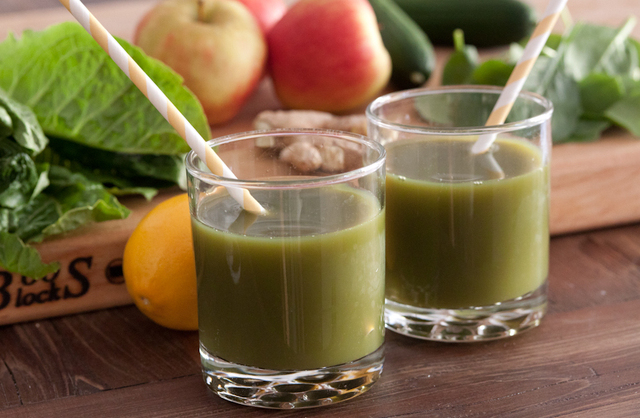 Tadias Magazine
By Nesanet Teshager Abegaze

Published: Wednesday, June 20, 2012
Los Angeles (TADIAS) – Summer is officially here, and while everybody loves the sunshine, some of us are coming to terms with the fact that our New Years Resolutions never made it past January. This can bring on a sense of alarm as the layers of clothing come off, and may lead us to desperate measures (i.e.- drinking lemonade with berbere for 10 days). While these quick fixes are tempting, and may help us squeeze into an outfit for a special event, they aren't sustainable.
Rather than beat ourselves up for not sticking with our New Years resolutions, we can look at summer as a time to recommit to our health and fitness plan. With the warmer temperature, we naturally crave lighter foods, making this a great time to transition to a diet with more fresh foods. In my own life, adding small manageable practices into my daily routine has been very fruitful (pun intended)! One of my favorite additions to my diet this year has been green smoothies, which I drink almost daily.
While green smoothies may look a little like a failed attempt at gomen, they are delicious and have numerous health benefits. They are simply a liquid base blended with fruit and leafy greens. When consumed first thing in the morning, green smoothies give you a natural energy boost, and will help you get that summer glow in no time.
*Very nutrient dense and a great source of plant based protein
*Chlorophyll aids in detoxification/blood purification.
* Easily digestible vitamins, minerals, and antioxidants provide increased energy
*High fiber content promotes colon health and keeps you full
*Help you stay hydrated
*Balance blood sugar and reduces cravings for sweets, salts, and junk food
*Consuming greens in the form of green smoothies reduces the consumption of oils and salt found in salad dressing
When I started experimenting with green smoothies, I simply added spinach or kale to my fruit smoothies. Over time, I've gotten much more creative, and tapped into recipes from Green Smoothie advocates such as Kimberly Snyder and Victoria Boutenko.
I love the recipe below and make it every morning before work, modifying it based on what's available at my local farmers market. I've shared it with my loved ones, and my co-workers and family members are all hooked. In fact, my 2 year-old nephew whips out his cup as soon as he sees me pull out leafy greens, and my office manager recently purchased a Vitamix blender for the office.
Green Smoothie Recipe:
4 cups water
1 bunch of your favorite greens (kale, spinach, and romaine lettuce are my favorites)
2 stalks celery
2 small cucumbers
2 apples
2 bananas
Juice of 1 lemon
1 cup ice
Optional: 2 inch slice of fresh ginger (great for digestion!)
Serves 2-3 people.
A lot of these ingredients are probably already in your fridge (think salata minus the karya). Drink regularly and everyone will think you've just returned from vacation in Awassa or Bahir Dar!
—-
Related:
Shiro, The Sure Thing: Why It's Good For You