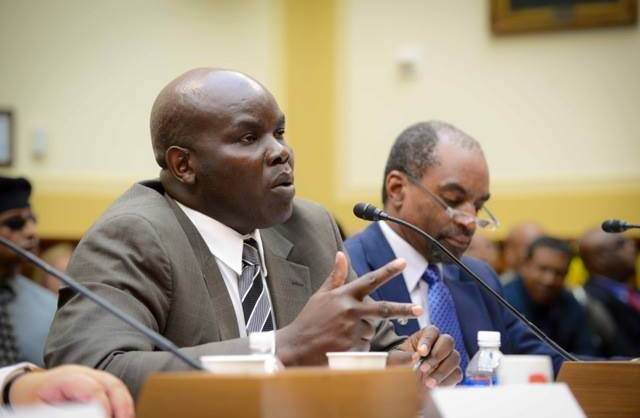 Tadias Magazine
News Update
Published: Thursday, June 20th, 2013
Washington, D.C. (TADIAS) – The U.S. congressional subcommittee on Africa held a hearing on Thursday entitled Ethiopia After Meles: The Future of Democracy and Human Rights. The featured witnesses included Donald Y. Yamamoto, Acting Assistant Secretary of State at the Department of State's Bureau of African Affairs; Earl W. Gast, Assistant Administrator at USAID's Bureau for Africa; Berhanu Nega, Associate Professor of Economics at Bucknell University; Dr Peter Pham, Director at the Michael S. Ansari Africa Center, Atlantic Council; Mr. Obang Metho, Executive Director of Solidarity Movement for a New Ethiopia; and Mr. Adotei Akwei, Managing Director for Government Relations at Amnesty International, USA.
The full text of their statements can be accessed at foreignaffairs.house.gov.
Below are videos from the hearing.
Opening Statements

Subcommittee Chairman Smith Questions Witnesses at Hearing on Ethiopia

—
Related:
Ethiopia's opposition vows sustained national protests against the ruling party (AP)
Ethiopia opposition threatens protests over anti-terrorism law (Reuters)
—
Join the conversation on Twitter and Facebook