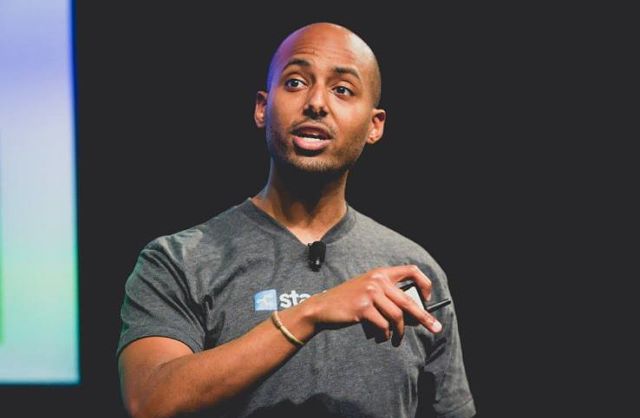 Why Stackshare is quietly becoming a secret weapon for developers and Silicon Valley CTOs
On Stackshare, Airbnb lists over 50 services in its "stack," Slack lists 24, and Spotify lists more than 31; these stacks are collections of different pieces of software that each company is using to run their operations, and range from infrastructure tools to communications tools to container tools to email services.
Why are companies beginning to share the specific mix of apps that's enabling their businesses to grow? Because they know it's the missing piece of the puzzle for developers, many of whom struggle to learn which tools certain companies use and why, says Stackshare founder and CEO Yonas Beshawred.
In fact, Stackshare is quietly becoming a go-to platform for numerous players in the startup ecosystem for a few reasons, Beshawred argues.
The benefits are clearest for developers. "If you're trying to build a new on-demand service," he notes, "you can come to Stackshare and see all the tools that Instacart uses." Stackshare also benefits companies; when big or small startups volunteer what tools they're using, they have a better shot at attracting developers who are well-versed in those very same technologies.
Meanwhile, Stackshare is attracting the attention of SaaS vendors, a small but growing number of which are beginning to sponsor sections of the platform and that now have a new place for their communities to evangelize their products.
Certainly, something seems to be clicking. Stackshare, founded in San Francisco in 2014, currently features the "verified" tech stacks of 7,000 companies. More, it claims that more than 150,000 developers are now using the service, where they not only see which companies are using what but they're also invited to (and do) comment on the tools, helping their peers understand what they should be using and avoiding.
Investors like it, too. At least, today, Stackshare is announcing that it had raised $1.5 million in seed funding late last year, led by Cervin Ventures. Other participants include Precursor Ventures, Square exec Gokul Rajaman, and former VMWare and Facebook exec turned VC Jocelyn Goldfein. The round follows $300,000 in earlier seed funding from 500 Startups; MicroVentures; Airbnb's first employee, Nick Grandy; Heroku's former engineering manager Glenn Gillen, and others.
—
Join the conversation on Twitter and Facebook.