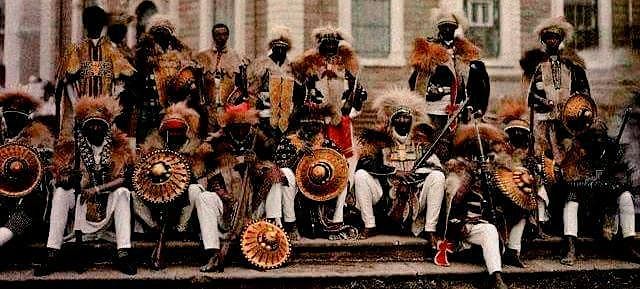 Tadias Magazine
By Tadias Staff
Published: Monday, June 22, 2015
New York (TADIAS) — Haile Gerima's long awaited sequel to his critically acclaimed film Adwa will screen in Los Angeles this weekend. The work in progress entitled The Children of Adwa: 40 Years Later "tells the story of the second Italian invasion of Ethiopia," the event announcement notes. "Using intimate accounts from Ethiopian resistance fighters accompanied with archival footage The Children of Adwa illustrates what some people have called the true beginning of World War II, an invasion that captured the attention of the world and an occupation that tested the will of the people."
Haile Gerima, who is also currently fundraising for his new film Yetut Lij, will be present for a Q&A following the film screening at University of California, Los Angeles, his alma mater, on Saturday, June 27th at James Bridges Theater. Light refreshments and drinks will be provided by Azla Vegan.
—
If You Go:
The Children of Adwa
Film Screening + Discussion / Haile Gerima
Saturday, June 27, 2015
6 pm
UCLA
James Bridges Theater
Melnitz Hall 1409
235 Charles E. Young Drive
Los Angeles, CA 90095
Paid parking available in Parking Structure 3
For more info email nes@azlavegan.com
Or call (213) 745-7455
Click here to buy tickets
Join the conversation on Twitter and Facebook.