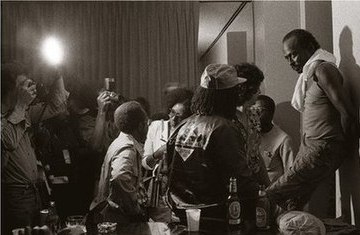 Above: Miles Davis © Frank Stewart.
ART NEWS
The Gallery at AYN Studio Presents
Stop Time: Jazz & Pictures
Posted: Tuesday, June 23, 2009
Featuring Chester Higgins Jr., Frank Stewart and Gediyon Kifle
The Gallery at AYN Studio is pleased to announce the jazz photo show featuring artists Chester Higgins Jr., Frank Stewart, and Gediyon Kifle. Stop Time refers to a musical device frequently used in jazz, in which the forward movement of the rhythm seemingly stops to allow a soloist space to improvise and continue the forward flow of the music. Contrary to suggestion, however, the rhythm never stops…quite like the history of Jazz.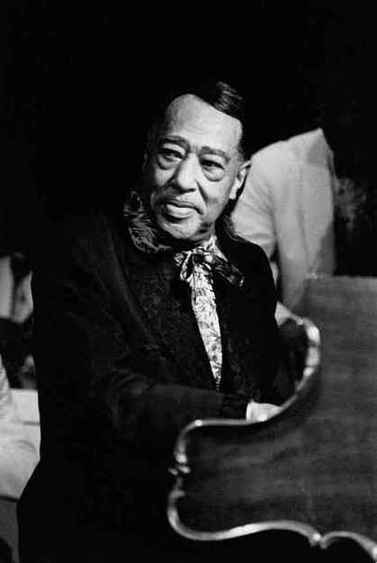 Duke Ellington © Chester Higgins Jr.
Stop Time is a collection of works by these three award-winning photographers who documented jazz legends from the 20th century into the 21st Century. Each photographer brings his own narrative twist to the great history of jazz icons. Higgins (New York Times and African-American heritage photographer) begins the show with a proud portrait of Duke Ellington to set the "rhythm" of the show. Stewart (NY Foundation for the Arts Fellows and Jazz heritage photographer) brings the uncanny intimacy the musicians have with their music as well as his own intimacy with the musicians, like in his photographs, Miles in the Green Room 1981, and in 1992 Sir Roland Hannah. Kifle documents the excitement of proximity and performance of the musicians. In works like Tommy Flanagan I, II, and III and Solitude (Wynton Marsalis) one can visually hear the soul of the musician and the energy of the audience.
If you go:
Opening Reception June 25 (6 to 9 pm)
The Gallery @ AYN Studio
923 F street NW 201
Washington, DC 20004
202-271-9475
Gallery Hours: Wednesday – Saturday, 1-6 pm and by appointment