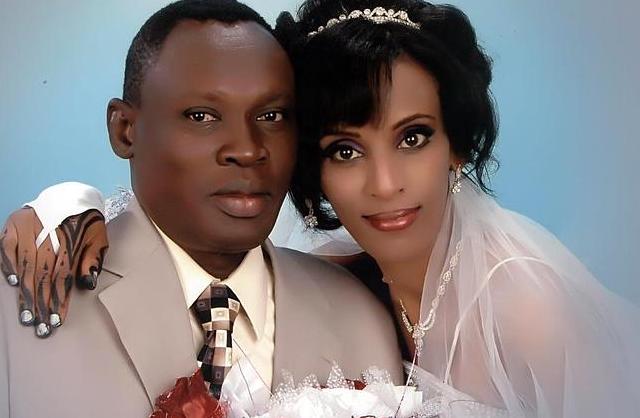 26 June 2014
A Sudanese woman whose death sentence for marrying a Christian was overturned has been released from jail again, after she was detained at Khartoum airport on Tuesday.
Meriam Ibrahim's lawyer, Muhannad Mustafa, said that she was currently in the US embassy with her family.
Mrs Ibrahim had been detained on charges of falsifying ID documents.
She was first released on 23 June when an appeals court lifted her death sentence for renouncing Islam.
Her sentencing in May to hang for apostasy sparked an outcry at home and around the world.
Mrs Ibrahim, 27, had been held at a police station in the capital, since Tuesday, when she was prevented from leaving the country along with her husband, Daniel Wani, and their two children.
She had reportedly planned to travel to the US with her family.
According to Reuters news agency, quoting her lawyer, Mrs Ibrahim was released on the condition that she remains in Sudan.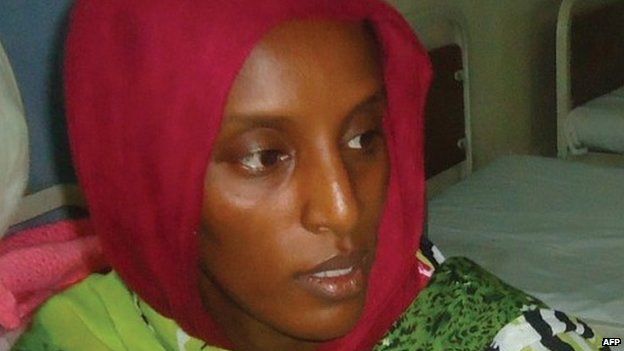 Meriam Ibrahim in May, 2014. (AFP/Getty Images)
Read more and watch video at BBC News.
—
Join the conversation on Twitter and Facebook.