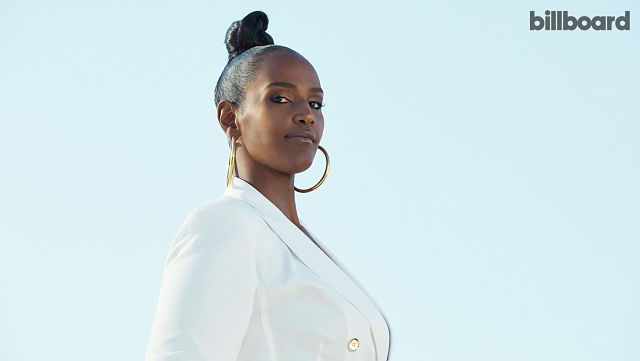 How Ethiopia Habtemariam Became Universal Music Group's Most Powerful African-American Woman: 'I Love Proving People Wrong'
The highest-ranking African-American women at Universal Music Group, Sony Music Entertainment and Warner Music Group are, respectively, Motown Records president Ethiopia Habtemariam, Epic Records president Sylvia Rhone and Atlantic executive vp Juliette Jones. Here's how Habtemariam got to where she is today. (Find links to the other women's stories below.)
When, at age 16, Ethiopia Habtemariam wrote her first fan letter, it wasn't to one of her favorite artists.
She was trying to connect with Sylvia Rhone, then Elektra Entertainment Group chairman/CEO (and today, president of Epic Records). "I wanted to introduce myself because it was incredible to hear that the label's chairman was a black woman. I'd never heard of anything like that before," recalls Habtemariam. Back then, she was interning at Elektra's Atlanta office. Today, she's president of Motown Records, and she recently received a fan letter of her own. It was written by a female student attending Dominguez High School in Compton, Calif., and participating in the inaugural Bonus Tracks program this spring. Designed to introduce students to career opportunities in the music industry, the after-school program is a partnership among Capitol Music Group, Dominguez and the Compton Unified School District.
"I was in awe of how much you are a boss," the student wrote to Habtemariam — who also recently served as president of urban and creative affairs for Universal Music Publishing Group (UMPG) — after meeting her at a Bonus Tracks session. "It was exciting to be in the presence of a BLACK WOMAN of your status. Coming from where I come from, I rarely get to see that."
That's something Habtemariam is intent on changing from her Capitol Tower office. "It's on [music executives] to be vocal and active in creating opportunities," she says. "Real initiatives need to be put in place. If the people working on a project don't look like the people you're trying to touch with your records, there's a problem."
—
Join the conversation on Twitter and Facebook.