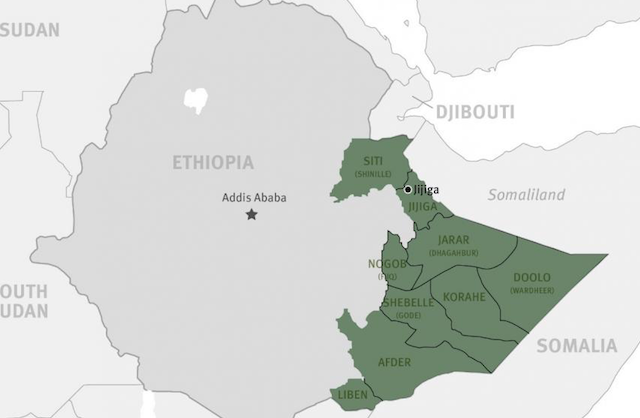 The Washington Post
ADDIS ABABA (The Washington Post) — Ethiopia's attorney general announced the dismissal of five top prison officials for alleged human rights violations, hours before the Thursday release of a Human Rights Watch report on torture in one regional prison.
Berhanu Tsegaye said the top prison officials "were relieved of their post for failing to discharge the responsibilities and respect prisoners' human rights," according to the state-affiliated Fana Broadcasting late Wednesday.
The announcement came hours before the release of a harrowing report by Human Rights Watch describing systematic torture in Jail Ogaden, a prison in Jijiga, the capital of Ethiopia's Somali region.
Report author Felix Horne said federal and regional authorities never responded to letters in April and May conveying the group's findings. The report calls for a probe into the alleged abuses as well as criminal charges against those responsible.
—
Join the conversation on Twitter and Facebook.