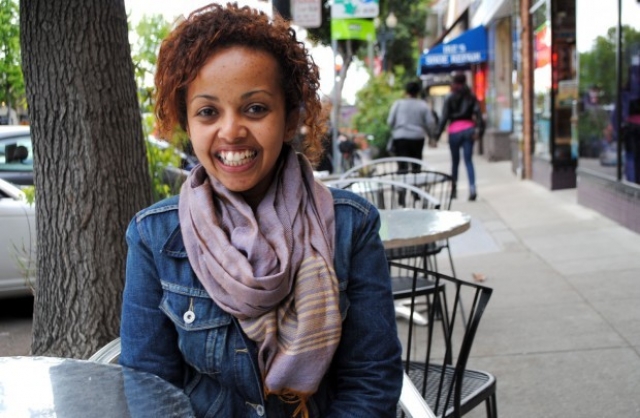 Oakland North | By: Ryan Phillips
The visit was supposed to be brief. Maereg Haile, then 13 years old, and her mother, Rahel Woldehanna, were only going to visit the United States for a couple weeks, enjoy sunny San Diego and scout out the area a little bit in preparation for a possible move. Instead, the visit became a permanent stay for Haile. Her mom found a job, and 13 years later, and she hasn't been back to Ethiopia.
"We just wanted to test it out," Haile said. "But we ended up staying."
Haile, 26, is a program coordinator for Pacific Foundation Services in San Francisco, a company that connects foundations with non-profits seeking funding, and she now lives near Lake Merritt. Haile is short, bright-eyed and confident, and goes by "Mimo," a nickname given to her by her father which is also the name of a pastry shop in Ethiopia her mom used to frequent when she was pregnant.
Haile loves living in Oakland, she says, because "it's so calm and soulful, and everyone is so chill." She likes that though it's a city, Oakland can feel like a small town depending on the neighborhood. "There are places you go to and see the same familiar faces," she said.
Read more.
—
Related:
East Africans in Oakland: Sharing Ethiopian music with the world
East Africans in Oakland: A love and devotion to Ethiopian food