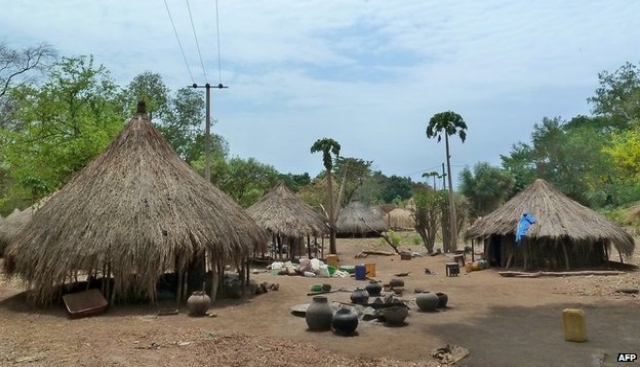 By JAMES SLACK and IAN DRURY
An Ethiopian farmer has won permission to use taxpayers' money to sue the British Government … for sending aid to his homeland.
The case, branded ridiculous by MPs, will be funded entirely by the public even though the farmer has never set foot in this country.
The 33-year-old Ethiopian – granted anonymity to protect his family – says ministers are funding a one-party state in his country that has breached his human rights. He says foreign aid helped the regime inflict 'brutal treatment' on thousands of farmers driven from their land, against the International Development Act 2002.
Taxpayers will pay for both the farmer's lawyers and a defence team from the Department for International Development, in a case that could cost tens of thousands of pounds. This is in addition to the £1.3billion Britain has sent to Ethiopia since 2010.
The farmer lodged the court papers from Kenya, before Justice Secretary Chris Grayling introduced rules to prevent cases being brought by those who have never set foot in the UK. The changes, which come into force next month, will mean anybody seeking legal aid in civil cases must have been resident in Britain for at least 12 months.
A Whitehall source said: 'Whatever hardships this man has faced, the idea that someone without any connection to this country can get public money to sue the Government borders on the farcical.'
Read more at Daily Mail Online »
—
Related:
Ethiopian Man Takes UK to Court Over Resettlement Policy (BBC News)
Join the conversation on Twitter and Facebook.