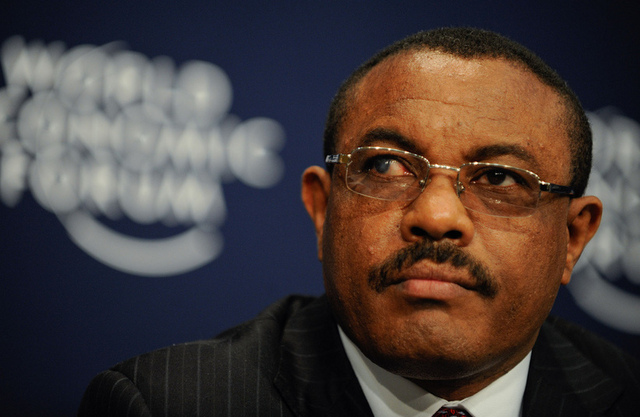 Ethiopian Prime Minister Meles Zenawi did not attend scheduled meetings with other African leaders in Addis Ababa on Saturday and Sunday, fueling speculation about his health.
The government confirmed the prime minister was ill but gave no details.
Mr. Meles had been scheduled to chair a meeting of the New Partnership for Africa's Development, or NEPAD, on Saturday, and an African Union government leaders' summit on Sunday. Ethiopia's foreign minister attended in his place.
The foreign minister, Hailemariam Desalegn, told Bloomberg news Monday that Mr. Meles was receiving treatment.
The agency quotes him as saying, "There is no serious illness at all. It's minor only." He said the prime minister would be "back soon" after receiving medication.
Mr. Meles has not been seen in public for at least two weeks. He is 57 years old and has ruled Ethiopia since 1991.
Senegalese President Macky Sall told the NEPAD meeting Saturday that Prime Minister Meles was not attending "for health reasons" and expressed wishes that he "recover soon."
Ethiopian state television on Sunday acknowledged the prime minister's absence from meetings. State TV noted what it said were "various media reports" saying the prime minister has been sick — including opposition reports that said Mr. Meles was receiving treatment in Belgium.
—
Related:
Ethiopia Says Meles Is Ill Amid African Union Summit Absence (Bloomberg)
Ethiopia Leader's Absence Raises Health Questions (ABC News)