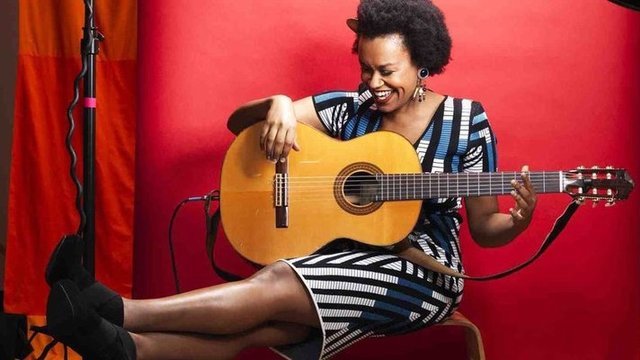 By MARC SILVER
In February, Ethiopian-born singer Meklit Hadero was flying home from Uganda to the U.S. when her plane had to land unexpectedly near the Arctic Circle. It was so cold that to keep her fingers warm she put on oven mitts (decorated with an African print) that she'd bought to bring home.
A fellow passenger introduced himself: Leelai Demoz, he's Ethiopian, too. He'd just finished co-producing Difret, a movie based on the true story of a 14-year-old Ethiopian girl abducted by a man who wanted to marry her; the girl shot him and was tried for murder.
Hadero and Demoz hung out, hoped to see the Northern Lights (no luck, it was foggy). By coincidence, a few weeks later, Hadero got a call from Lincoln Center to see if she'd sing at a screening of Difret.
So it's a small world for global artists.
And that's especially true for African musicians who've come to the West. They can get together and mix it up in diaspora more readily than on the continent, says Hadero, who left Ethiopia as a toddler in 1981 and now lives in the Bay Area. "There are 437 million people in the Nile Basin. There are all sorts of political tensions around how we share water," she says. "There are barriers to getting to know each other. There's not a lot of access."
Her solution was to co-found the Nile Project, along with Egyptian ethnomusicologist Mina Girgis. They invite musicians from the 10 countries along the Nile River to play together and record an album. She was returning from a three-weeks session in Kampala, Uganda, when she had her Arctic detour.
Back home, Hadero talked about her music, how the Nile Project has changed it — and what it's like to be compared to Joni Mitchell. This interview has been edited for length and clarity.

—
Join the conversation on Twitter and Facebook.