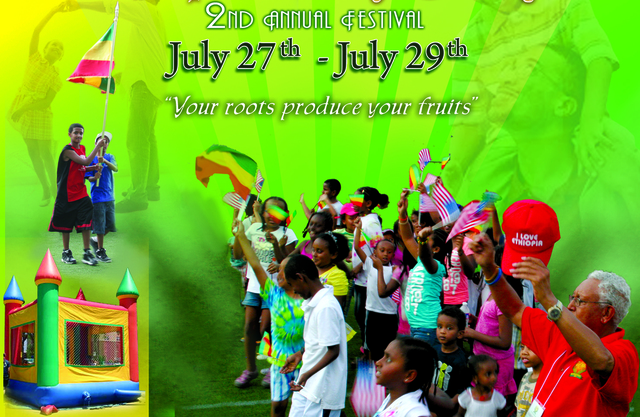 New: Photos From DC: Ethiopian Heritage Society 2nd Festival
Tadias Magazine
Events News
Published: Friday, July 20, 2012
Washington, D.C (TADIAS) – The second annual Ethiopian Heritage Festival will be held at Georgetown University in Washington D.C. from Friday, July 27th to Sunday, July 29th, 2012. A press release from Ethiopian Heritage Society in North America announced that the festival includes "venues for members of the Ethiopian Diaspora Community and their American neighbors to learn about and celebrate the Ethiopian experience." The festival includes music, arts & crafts, jewelry exhibitions, Ethiopian cuisine, and sports.
In a letter to the organizers of the annual Ethiopian Heritage Festival, Congressman Mike Honda, who is Chair of the Congressional Ethiopia and Ethiopian American Caucus, expressed his congratulations and stated "It is astonishing to note that the first Ethiopian Heritage Festival welcomed over 10,000 guests." He added: "It is my sincere hope that this year's festival generates an even larger turnout so more people can celebrate the richness of Ethiopian culture through arts, seminar, music and much more."
This year's theme for the festival is "Your Roots Produce Your Fruits" and Congressman Honda noted that "it is very important to educate young Ethiopians about the history, culture, and traditions of their motherland. It is also important that they learn about the contributions that Ethiopians have made to this country."
Honorees at the Ethiopian Heritage Festival includes Archbishop Abune Melkesedek and journalist Abebe Gellaw.
–
If You Go:
Ethiopian Heritage Society – 2nd Festival
July 27 to 29
Georgetown University
3700 O street NW
Washington, D.C
More info at www.ehsna.org.