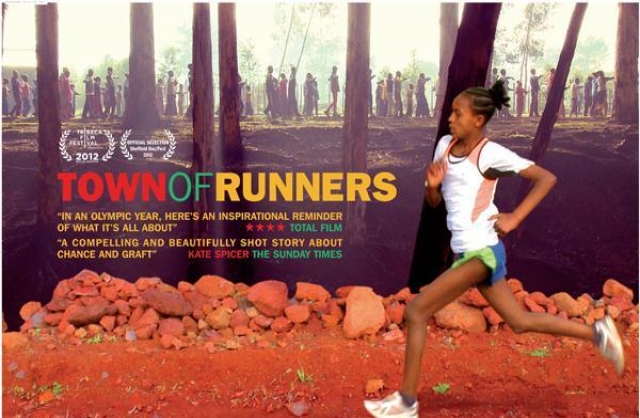 Tadias Magazine
Events News
Published: Thursday, July 19, 2012
Washington, DC – The World Bank Africa Region presents "Town of Runners," a feature documentary about young runners from Bekoji – an Ethiopian highland town which has produced some of the world's greatest distance athletes, including Tirunesh Dibaba, Kenenisa Bekele and Derartu Tulu. The event is scheduled for Thursday, July 26, at The World Bank building in Washington, DC.
The film follows the story of two young girls as they strive to emulate their local heroes, making the journey from school track to national competition and from childhood to adulthood.
Narrated by their friend Biruk who runs a kiosk on the main road into town, the documentary follows two girls, Alemi and Hawii, over a three-year period from 2008 to 2011, as they strive to become professional runners. Through their struggle, the film gives a unique insight into the ambitions of young Ethiopians balancing their lives between the traditional and modern world.
The story also highlights Mr. Sentayehu Eshetu, a former elementary school Physical Education instructor, who discovered and trained several of the country's top runners, most significantly Derartu Tulu, the first African woman to win a gold medal at the Olympic Games.
Following the screening, there will be a discussion with the filmmakers and other guests, including Patricia E. Ortman of Girls Gotta Run Foundation.
—-
If You Go
World Bank Africa Film Series: Town of Runners
Thursday, July 26, 2012
Time: 5:00 PM to 8:00 PM (ET)
The World Bank
1818 H Street
Preston Auditorium
Washington, DC 20006
Registration is required. Click here to register.
Please bring valid I.D.
—
Watch: Extended trailer – Town of Runners