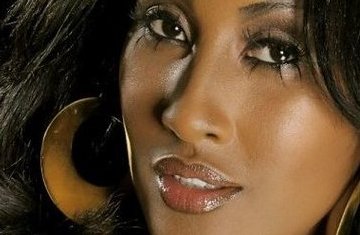 THE WINNER IS:
The Crown Goes To Miss FiFi Souma of Guinea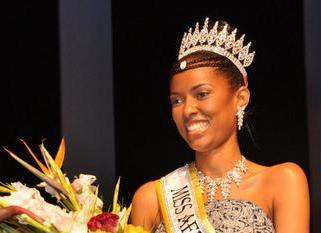 Faraitoday.com
Updated: Monday, July 26, 2010
New York (Tadias) – Miss Fifi Souma from the Republic of Guinea Conakry was crowned Miss Africa USA for 2010.
The event, which celebrated its 5th anniversary, took place on Saturday, July 24, in Silver Spring, Maryland.
According to the organizers, the annual contest highlighted 17 out of 54 African countries. Finalists from Cameroon, Ghana, Sierra Leone, and Kenya dominated the contest this year. Sofia Bushen was Ethiopia's sole representative.
Founded five years ago by Kate Njeuma of Cameroon, organizers say the scholarship pageant is open to delegates from all 54 countries. A description posted on the group's website describes the vision as an opportunity "for African girls in America to shine the spotlight on Africa." It helps the participants "tell their stories to the world and inspire one another, and build self esteem."
According to the group, past winners of the competition have gone on to join forces with major charity organizations in the U.S. such as Habitat for Humanity, Concern USA, Russell Simmons's Diamond Empowerment Fund, and to help raise money for charitable causes benefiting communities in Africa and the United States. Most notably, Miss Teizue Gayflor, Miss Africa USA 2006-2007 toured Liberia in 2007 on a mission to promote education for school children and conducted a series of radio and television interviews calling for peace and reconciliation.
Miss Africa USA Scholarship & Beauty Pageant 2008 (Black Herald Magazine)

Video: Miss Africa USA 08 Parade MISS ZIMBABWE, MISS LIBERIA AND MISS NIGERIA

If you go:
Miss Africa USA 2010 GRAND FINALS AND CORONATION CEREMONY
Saturday, July 24, 2010
Montgomery County Tacoma Park / Silver Spring Performing Arts Center
7995 Georgia Avenue, Silver Spring, MD 20910
Show Time 6pm – 11pm
More info at www.missafricaunitedstates.com
Related from Tadias Magazine:
Sofia Bushen to Represent Ethiopia at the 2010 Miss Africa USA Pageant