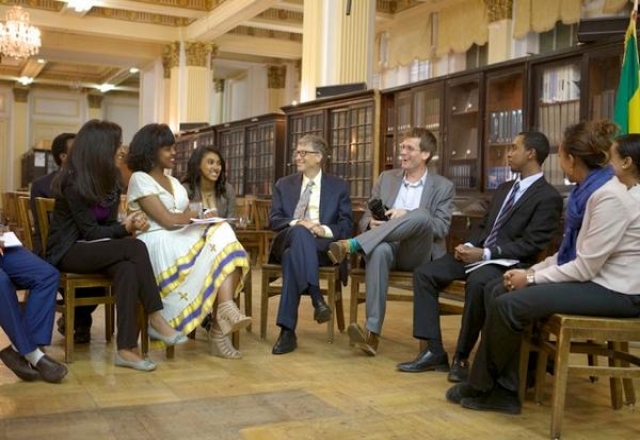 By WSJ Staff
"Nerdfighters, meet changemakers," Bill Gates tweeted to his 16 million followers.
The tech pioneer and world philanthropist was joined by young adult author and YouTube star John Green on a recent trip to Ethiopia. In case you aren't quite up to speed on essential terms from John Green's world, "nerdfighters" is the name John Green fans use to describe themselves, and their stated mission is to "increase awesomeness." Green and his brother also have a charity organization called the Foundation to Decrease Suck, so it makes sense that Green would team up with a fellow Good Samaritan like Bill Gates.
Green detailed their visit to a rural Ethiopian health care center on his Tumblr blog, stating that "the world has a lot to learn from Ethiopia's health investments." He also shared that Gates was "the best listener — and question asker — he's ever met."
See photos from the trip at The Wall Street Journal »
—
Related:
Bill Gates in Ethiopia Says Africa Needs Better International Aid Audit
Bill Gates Receives Honorary Doctoral Degree From Addis Ababa University
Join the conversation on Twitter and Facebook.