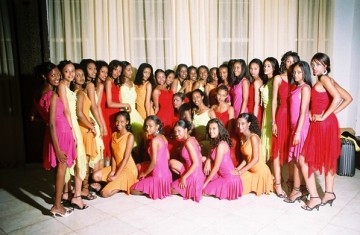 New York – The Ethiopian Diaspora will be given an opportunity to select the beauty "queens of the new millennium", organisers of the Ethiopian Millennium Pageant in Addis Ababa have announced.
The organizers of the pageant have put together a voting system where viewers can vote online.
"In the first of it is kind for an Ethiopia beauty pageant, over 3500 Ethiopians in the Diaspora will be emailed links to the web site", said the press alert sent to Tadias Magazine.
According to the press release, the contestants will vie for five titles: Miss Millennium, Miss Millennium World, Miss Millennium Tourism, Miss Millennium International, and Miss Millennium Intercontinental.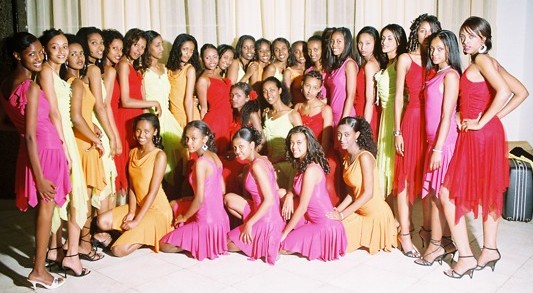 The jury panel will include "six VIP judges" from other African countries, according to Andy Abulime, president and CEO of The Ethiopian Life Foundation, the organization that owns all the major international pageant franchises for Ethiopia.
He told the The Daily Monitor on Wednesday that the VIPs will include Nakajima Jial, Miss Tourism Sudan, Diane Mizumi, Miss Tourism DR Congo, Misel Uku, Miss Tourism Nigeria, Sibeso Nailele, Miss Tourism Zambia, and Rachel Nyameyo, Miss Tourism Kenya.
Related news and links:
Interview with Miss World Ethiopia


Brook Kassahun: This Issue's Featured Model


—————————-//——————————————-
Message From the Tadias Team


Dear Tadias Reader:
We are happy to share that it is finally here!! We would love to send you the Print issue of our pre-millennium issue. It is the biggest and the best designed issue we have produced since the magazine was conceived four years ago. We are also happy to announce that we will be traveling to Addis to producing a special Millennium issue from Ethiopia in September. Please subscribe to Tadias for an annual payment of only $19.99. Click Here
Best Regards,
The Tadias Team
—————————————//———————————