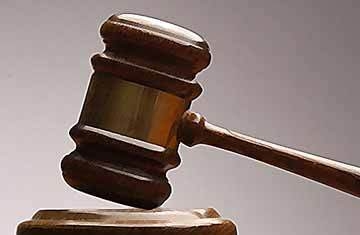 No jail sentence in vehicular death (Philadelphia Inquirer)
A man who either fell asleep or unconscious got probation
and a license suspension, angering the widow.
By Maya Rao
Inquirer Staff Writer
Sat, Jul. 26, 2008
Abraha Rutty, a 23-year-old Ethiopian Orthodox Church deacon, was facing three years in a New Jersey state prison after entering into a plea deal in May for killing a moped rider while allegedly asleep behind the wheel.
The soft-spoken Newark, N.J., man bowed and clasped his hands as his parents, his minister and others invoked the name of God and pleas for mercy while they testified to Rutty's depth of character and compassion in Gloucester County Superior Court yesterday.
Rutty struck down Edward R. Hoffman, 51, of Clayton, last July with his Honda. Out of religious observance, Rutty had been fasting for more than a day, and was exhausted after staying up most of the night before to get his passport in Philadelphia for a missionary trip to Ethiopia.
"I'm asking, truly asking as a mother, to look at us, all of our children, and say it could happen to any of us," his tearful mother, Janet Rutty, told the judge.
Judge Christine Allen-Jackson listened. Then, calling it the toughest case ever to be on her docket, she sentenced Rutty to five years' probation, suspended his driver's license for five years, and ordered him to pay more than $25,000 in fines and restitution. Read More.