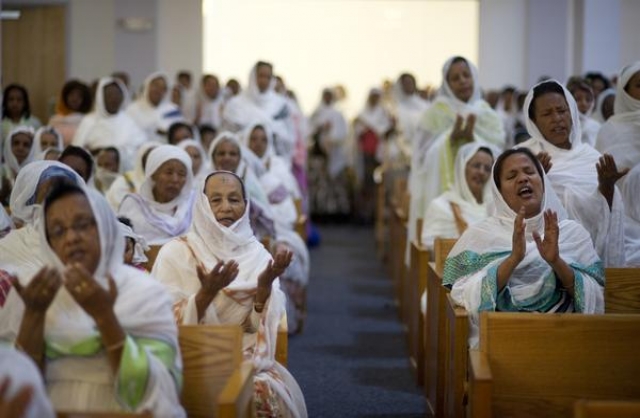 By Joey Bunch
As America counted down to the bicentennial of its Declaration of Independence in 1976, Yoseph Tafari was taking the first steps toward winning his own freedom. The 21-year-old organizer in the anti-Marxist movement in Ethiopia staggered alone toward the Sahara Desert, the mountains of his native Ethiopia shrinking behind him with each stride.
To escape the military junta that had marked him for death, Tafari spent four days in the wilderness, until goatherds found him and took him to the dry riverbed that marked the Sudan border near Kurmuk.
He risked death because death seemed certain.
"It's not death that you fear," he explained. "It's the torture. These were very brutal people."
Like other refugees, Tafari never returned, though he continues to look back in his mind.
Read more at The Denver Post.
—
Related:
Ethiopia's Red Terror Past Revisited in Denver Courtroom (The Denver Post)
Red Terror in Ethiopia killed thousands between 1976 and 1978 (The Denver Post)
Taste of Ethiopia 2013 in Aurora a palate pleaser via ethnic food (The Denver Post)
Join the conversation on Twitter and Facebook