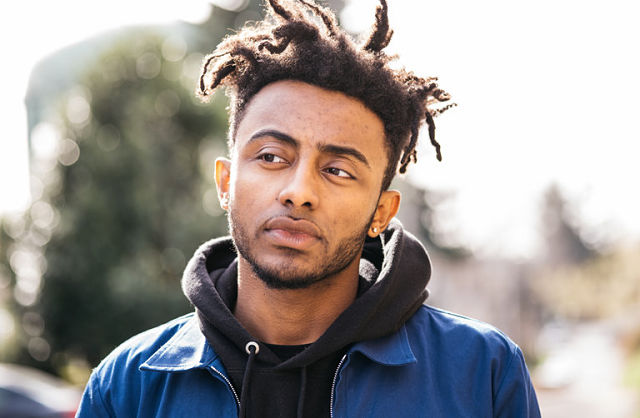 Meet Aminé, a Joyful Rapper With an Eye on Politics
PORTLAND, ORE. — There is a door at Portland State University that doesn't quite lock, and one afternoon in early April, the rapper Aminé walked up to it and gave it a hopeful tug. It popped open with an easy exhale, and he smiled. A couple of years ago, when he was still a student here studying marketing but plotting a music career, he would sneak into this building, make his way to a nondescript beige room on the second floor, and, in the quiet of night, accompanied by no one, work on his songs.
Striving to be a rapper in this city better known for indie rock, roots music and "Portlandia"-level whiteness was "super depressing," he said. The scene was dead. No one replied to his entreaties to collaborate. He couldn't afford to pay for a real studio.
But there was this unassuming room, where, in the fall of 2015, Aminé recorded onto his laptop the vocals for "Caroline," the goofy flirtation — "great scenes might be great, but I love your bloopers/and perfect's for the urgent/Baby, I want forever" — that became a surprise breakout hit last year, and took Aminé from frustrated college student to ascendant hip-hop star signed to a major label, Republic Records…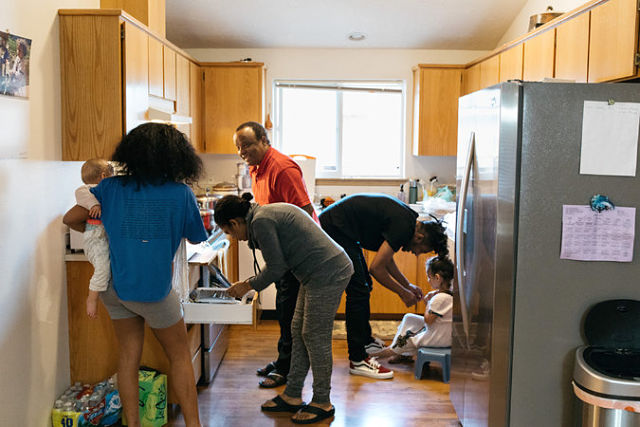 Aminé with family members in Portland, Ore. (Photo: The New York Times)
It was one of pop culture's first powerful responses to the election, and it marked Aminé as someone unwilling to be pigeonholed. "I had people that didn't even congratulate me for the success of 'Caroline' saying, 'Thank you for doing that.'" he said. "Trump as the president doesn't make sense to me. Someone talking about the country and the people who live in it that way when this country is made up of immigrants, I don't get how that can even resonate with people."
Read the full article at NYTimes.com »
—
Related:
Rolling Stone: Ethiopian American Aminé Among 10 New Artists You Need to Know
Join the conversation on Twitter and Facebook.