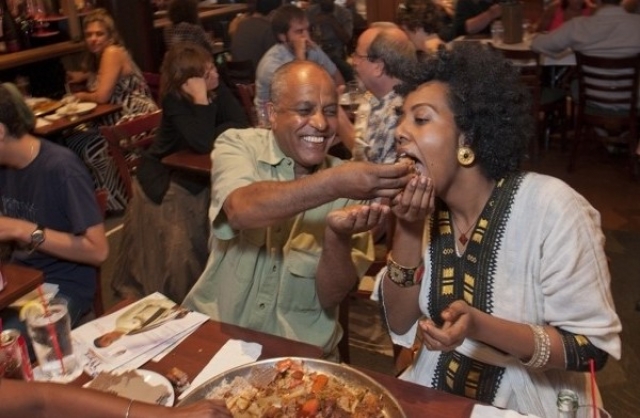 By Emily Wax, Published: July 29
It's almost midnight, but Zelalem Injera, an Ethio­pian bread factory housed in a cavelike Northeast Washington warehouse, is wide awake. As its 30-foot-long injera machine hums, Ethio­pian American businessman Kassahun Maru, 61, proudly explains that it cranks out 1,000 of the fermented Frisbee-shaped discs every hour for the region's growing number of ethnic grocery stores, health food boutiques and Ethio­pian restaurants.
Read more at The Washington Post.