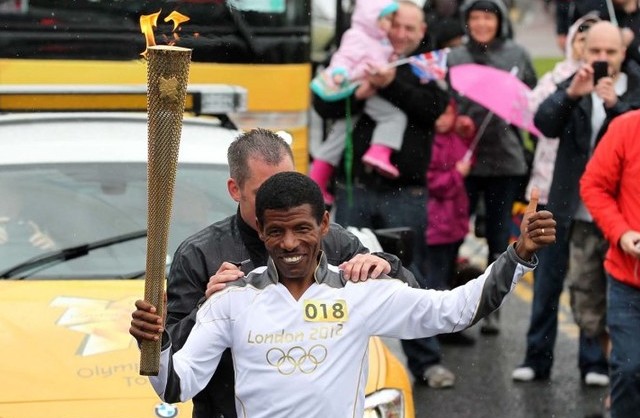 ETHIOPIAN long-distance running legend and businessman Haile Gebrselassie wants to live forever: his head is buzzing with ideas, none of them modest.
Gebrselassie wants to run the Olympic marathon in Rio de Janeiro 2016, at the age of 43, to take the Games to Africa and to be his country's president.
His permanent smile briefly made the listener think he may be joking, but "Gebre" insisted he was serious. "For me is not enough. I am still doing not only athletics: I am in other sports as well," he told reporters on the fringe of London 2012.
The man regarded as one of the best long-distance runners in history, an Olympic champion in the 10.000m in Atlanta 1996 and Sydney 2000 and a four-time world champion, is as shy of words as he is of the way ahead.
"(I am involved in) other activities, business. In future I want to be involved in politics."