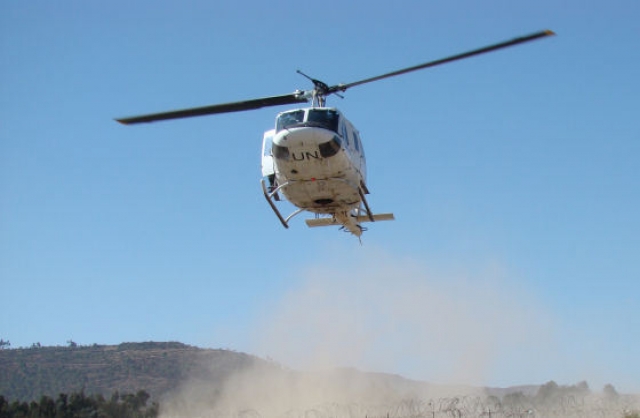 Tadias Magazine
By Dagnachew Teklu

Published: Thursday, August 1, 2013
Washington D.C (TADIAS) – The Ethiopian Civil Aviation Authority said on Wednesday that a Russian helicopter, under a UN mission operation, has crashed on the outskirts of Eastern Addis Ababa, resulting in several injuries including the two pilots and four passengers on board.
According to state media, the chopper crashed while preparing to fly to Juba, South Sudan, on a UN mission. No causality were reported.
"Two helicopters had taken off from Djibouti to Addis Ababa to refuel and undertake technical check ups for the United Nations' mission in South Sudan," the Ethiopian Civil Aviation Authority said. "One of the helicopters crashed today [Wednesday] at 4;20 PM in Chefe Dinsa area Eastern Shoa zone, Oromia State."
News reports say the Ethiopian Air Force, based in Debre Zeit, was involved in the rescue efforts.
However, the citizenship of those on board has not been disclosed. The aviation authority said a special investigation committee has been established to launch an inquiry into the cause of the accident.
We will update this story as more information becomes available.
—
Related:
UPDATE: All on Board Are Russian Citizens (TADIAS)
UN helicopter crashes near Ethiopia's capital; injuries reported (AP)
Join the conversation on Twitter and Facebook