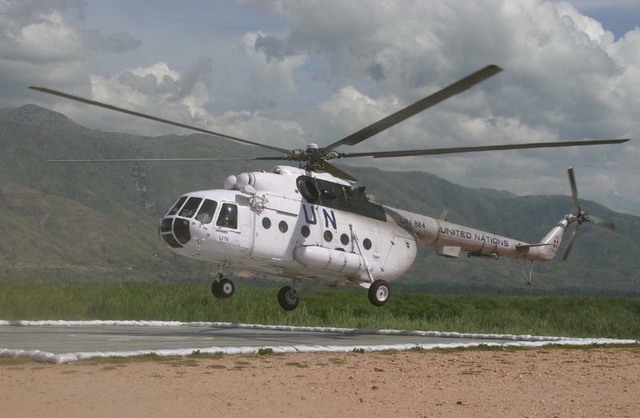 Tadias Magazine
By Dagnachew Teklu

Updated: Thursday, August 1, 2013
Washington D.C (TADIAS) – The head of the special investigation team that is looking into the cause of Wednesday's UN helicopter crash in Ethiopia said all four on board were Russian citizens.
Major Girma Gebre Yohannes, who is leading the inquiry into the crash, told Tadias that "the four Russian individuals" are currently getting medical treatment at Debre Zeit hospital.
In a telephone conversation Girma said that they are due to be transferred to Addis Ababa for further medical assistance.
"The bad weather in the area is interrupting the investigation team's activity," Girma said. "And we are unable to fully undertake our work at the crash site."
The helicopter was en route from Djibouti to Juba, South Sudan on a United Nations mission.
According to the Ethiopian Civil Aviation Authority, the Russian-made chopper crashed on Wednesday afternoon at 4:20pm in Chefe Dinsa area, located some 45km east of Addis Ababa, where it had stopped for refueling.
The Ethiopian Air Force from nearby Debre Zeit was involved in the rescue efforts.
—
Related:
Two Senior Ethiopian Air Force Pilots Among Those Killed in Mogadishu Crash (TADIAS)
Ethiopian Military Plane Crash Lands in Mogadishu (Photos)
No UN personnel were on helicopter that crashed in Ethiopia en route to UN mission (AP)
United Nations Helicopter Crashes in Ethiopia (TADIAS)
UN helicopter crashes near Ethiopia's capital; injuries reported (AP)
Join the conversation on Twitter and Facebook