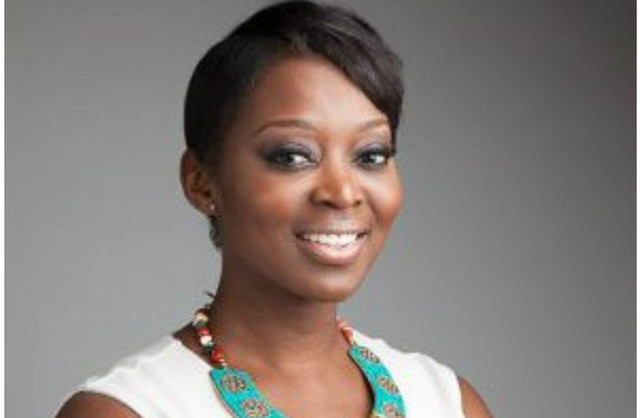 Tadias Magazine
By Tadias Staff
Published: Friday, August 1st, 2014
Washington, D.C. (TADIAS) – Did you know that four out of ten foreign-born Africans in Washington, D.C. are from Ethiopia? "In fact, the Ethiopian community makes up 39% of the foreign-born African community here in District of Columbia," says Ngozi Nmezi, Executive Director of the DC Mayor's Office on African Affairs (OAA). "That's followed by Nigeria (16%), Cameroon, Eritrea, Sierra Leone, Morocco, and Ghana."
Nmezi says that there are over 50 African countries that are represented in the District and since 2010 OAA has hosted an annual festival that celebrates the presence of a diverse and vibrant African community in the U.S. capital – through art, food, culture, history and music – that has quickly become one of the biggest cultural events in Washington. This year's festival will take place on Sunday at the Ronald Reagan Building (Woodrow Wilson Plaza).
"It will be held on the cusp of President Obama's historic U.S.-Africa Leaders Summit," Nmezi states, noting that the theme of the 2014 event is 'Africa to DC: Showcasing Diaspora and Diversity and Building One City.'
"Our event is happening on the eve of all the wonderful engagement that our country is doing to strengthen U.S.-Africa relations in terms of building democratic institutions, trade and economic development," adds Nmezi. She shares that her office also plans to launch an African Business Directory this weekend, "something that we have been working on for the past few months."
"The directory is going to act as a tool and as a resource for folks who are interested in learning about the wide sector of the African business community in Washington, D.C. from hair-braiders to restaurant owners and from health care providers to attorneys and taxi cab companies. So we are gleaning that information to put together a directory, and at the very least we hope to launch the website by Sunday, August 3rd."
Current Mayor Vincent Gray will be leaving office soon after losing the Democratic Primary election this past Spring, but Nmezi said she's hopeful that the Office on African Affairs will continue its service to DC's African community. "It should not stop from administration to administration," she said. "The office is here to serve the community and I would hope that the African community really understands that the onus falls on them to continue to be engaged and carry forward all the work we have been able to do as result of them supporting the office." Nmezi said Mayor Gray has been "a big supporter" of the Office on African Affairs. She highlights September as being "Africa Heritage Month" in DC as declared by Mayor Gray. In addition, Nmezi said, OAA now has legislative grant making authority to issue grants to community based organization that serve Africans. "The Driver's Safety Act, being able to issue ID cards in the District of Columbia to non-documented immigrants, these are the things that have really benefited and strengthened the African community and it has happened on Mayor Gray's watch."
Nmezi states that the upcoming festival features arts and crafts vendors "from a variety of different African countries," a flag parade around the plaza by community members representing their countries and showing "the fusion of African cultures" in D.C. "We will have a community fashion show and encourage folks who are attending to wear their traditional garbs so that if they are selected they can come up on the stage and detail the history of the garbs that they are wearing," she said. "We also have wonderful activities for children like face painting, flag making, musical chairs, African games, hair weaving and style demonstrations."
The entertainment lineup includes a live performance by Grammy-nominated Ethiopian-American singer and songwriter Wayna and the traditional Ethiopian dance group Kignet as well as DJ Underdog ("one of the most sought after DJs in the DC music circuit"), Nmezi states. "We are in for a treat and very excited to bring a diverse set of African Diaspora artists to the festival. Good for family and good people for all ages."
Ethiopian Airlines is one of the corporate sponsors of the festival and has committed to donating two round-trip tickets to the continent in support of OAA's 'We Count Demographics Survey.' "We encourage everyone to please fill out that survey which will help us understand what the numbers of African immigrants in the District look like, such as what kind of services they are using and of course how we can improve upon those services that they're using," she said.
—
If You Go:
5th Annual DC Africa Festival
Sunday, August 3, 2014 | 12:00 PM – 06:00 PM
Ronald Reagan Building and International Trade Center – Woodrow Wilson Plaza
1300 Pennsylvania Ave
Washington DC 20004
RSVP Required | Register Here
Photos: The 2013 DC Africa Festival

Join the conversation on Twitter and Facebook.