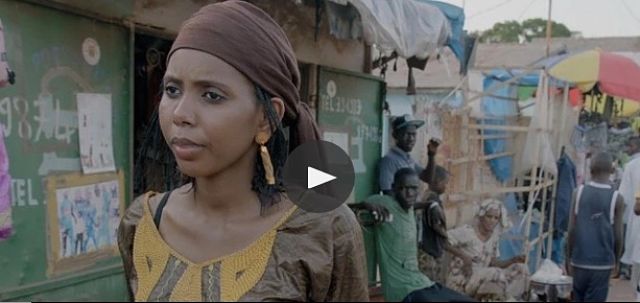 By David Smith
Last updated on Sunday 2 August 2015
Awash, Ethiopia – When she was a girl, Sadiya Aliye's genitals were cut, as she was told tradition dictated. So when she became a mother to four daughters, she put all of them through the same agonising ritual.
But attitudes, and law enforcement, are changing in Ethiopia. Aliye was arrested all four times, spent two months in jail and paid $50 fines. "I was very angry," she recalls. "They beat me." Her husband, the midwife and those who held down the girls were also punished.
Efforts to eradicate female genital mutilation (FGM) received a further boost last weekend when Barack Obama told an audience in Kenya: "There's no excuse for sexual assault or domestic violence, there's no reason that young girls should suffer genital mutilation, there's no place in a civilised society for the early or forced marriage of children. These traditions may go back centuries; they have no place in the 21st century."
He reiterated the message in Addis Ababa to an effusive audience. But 235km away in the remote and arid Afar region of north-eastern Ethiopia, where a decade ago nine in 10 girls suffered FGM, Aliye was only vaguely aware of the US president's visit. In her modest mud brick home in the dusty village of Awash, where horses and carts are still commonplace, she lacked TV or radio to hear his plea.
Explaining through an interpreter why she subjected her daughters to FGM, Aliye, who gave her age as about 50, said of the Muslim community: "They said it was 'haram' [forbidden by religion] for a woman to be uncircumcised and would spoil her prayer. This is what they told us and this is why we did it."
Told that Obama had condemned the practice, Aliye replied carefully: "He speaks well. I think he will change minds."
Aliye's daughter, 18-year-old Leila Kedir, believes that her mother still endorses the practice, but few here now dare say so publicly for fear of prosecution. Kedir, who was nine when she underwent FGM, blames it for the pain she suffered giving birth to her son Tewekel, now three, and two-year-old daughter Kalid. She said: "It should be stopped because it causes fights between husbands and wives and is destructive to marriage. It's good that Obama condemned it."
A government survey in 2000 found that 98.6% of women in the Afar region had been circumcised, usually by a midwife using a razor blade, the second highest rate in the country. By 2005 the figure had dipped only slightly to 91.6%. Within the clan-dominated social structures, it was believed that FGM was a religious requirement, that girls would be promiscuous and adulterous if not cut or that the clitoris would grow longer to resemble a man, who must not then sleep with another man.
But in 2007 the UN launched an anti-FGM programme with the support of the Ethiopian government, civil society organisations and educational bodies. By 2013, their studies found, FGM in Afar had dropped to to 39%. More than nine in 10 questionnaire respondents said it should be abandoned.
—
Related:
With Landmark AU Address Obama Concludes Historic Ethiopia Visit
Barack Obama in Kenya : 'no excuse' for treating women as second-class citizens
Join the conversation on Twitter and Facebook.