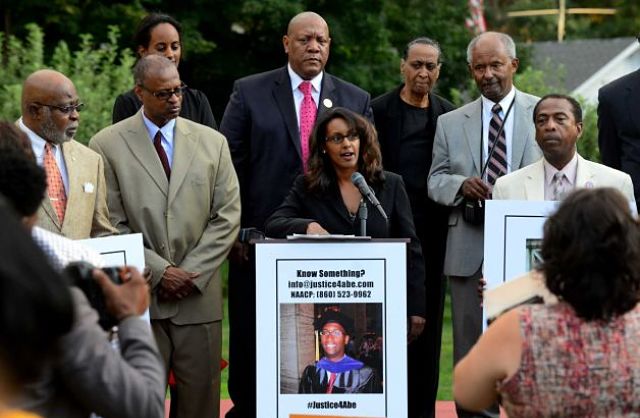 By Katrina Koerting
REDDING — Launching its investigation into the death of a Redding man [Ethiopian American Attorney Abe Dabela] last year, the Connecticut NAACP announced Wednesday it had a lot of questions concerning the incident and the investigation, including whether the Redding Police Department rushed to judgment.
Gugsa Abraham "Abe" Dabela, 35, was found in his overturned car on April 5, 2014, around 1:40 a.m. with a single gunshot wound to the back of the head. The medical examiner's office ruled it a suicide, but members of the NAACP and Dabela's family consider it suspicious and said they doubt he killed himself.
Presidents of the state NAACP and the Norwalk branch held a press conference Wednesday evening on the town green, with Dabela's two sisters and parents, to announce their own formal investigation into Dabela's death. The family has hired forensic professionals and attorneys to look into Dabela's death. The case is still under investigation by the state's attorney's office in Danbury.
"For 16 months, we have been trapped in this nightmare, bereft of answers and besieged by questions," said one of Dabela's sisters who didn't want to be named. "We know Abe, and as Abe would, we believe the truth will be revealed through facts, forensic evidence and rigorous analysis."
She said he moved to Redding in 2011 to open his own law practice and was excited about life, his family, friends and clients. He grew up in Bethesda, Md.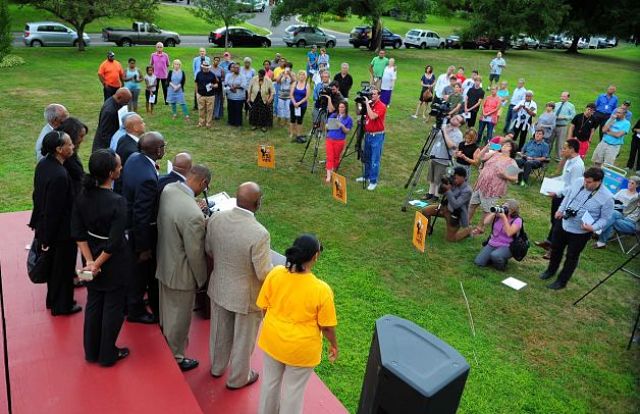 As residents and media look on, representatives from various NAACP branches in Southwest Connecticut and members of the Dabela family, in back, hold a press conference held on the Redding Green next to the police department in Redding, Conn., on Wednesday Aug. 5, 2015. (Photo: Christian Abraham / Hearst Media)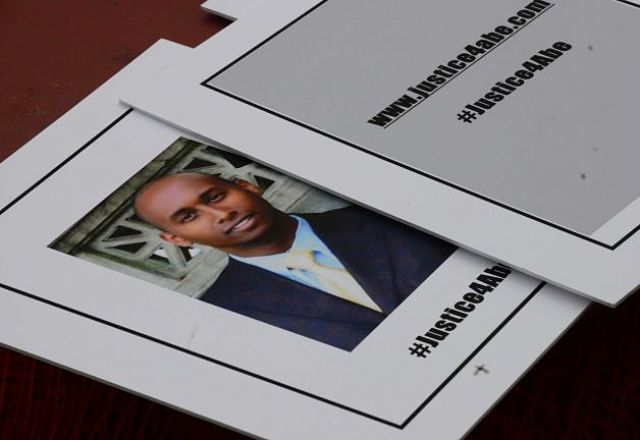 The NAACP held the conference to announce thier plans to investigate the April 2014 death of Redding resident Gugsa Abraham "Abe" Dabela, which was ruled a suicide by the police. (Photo: Christian Abraham)
"He enjoyed life to the fullest, whether embarking on a journey to every state by motorcycle, which he enthusiastically shared with friends and family on social media, or starting a spirited debate on hot topics such as the importance of the Second Amendment to maintain peace and order," she said.
Before he died, he had distributed business cards for his new firm and had been happily mingling with friends, she said.
After the conference, Redding First Selectwoman Julia Pemberton said it was clear that Dabela's family was still grieving.
"We are hopeful any further investigation along with the state attorney's investigation can finally put this very tragic incident to bed so the family can find peace," she said.
Pemberton said she and Police Chief Doug Fuchs were happy to cooperate with the investigation and welcomed the NAACP to town.
"We absolutely believe the family deserves answers to what happened to their son and their brother," she said.
—
Related:
Family Seeks Answers in 2014 Death of Gugsa Abraham Dabela
NAACP Wants Investigation Into Ethiopian American Attorney Abe Dabela's Death
The NAACP and the Dabela family has asked the public to offer any information they have that could assist in the investigation by e-mailing info@justice4abe.com or to call the Connecticut NAACP at 860-523-9962.
Join the conversation on Twitter and Facebook.