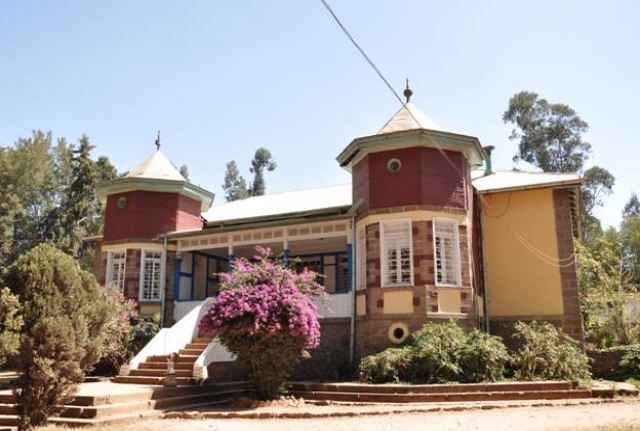 Tadias Magazine
By Tadias Staff
Published: Friday, July 8th, 2014
Washington, D.C. (TADIAS) – Founders of the Ethiopian Academy of Sciences (EAS) Professor Masresha Fetene (Plant Ecophysiologist & EAS Executive Director) and Dr. Brhane Gebrekidan (Agronomist and EAS Vice President) will be speaking at Sankofa Video & Books in Washington, DC on Thursday, August 14.
Organizers say the presentation entitled "Building a Knowledge Society in Ethiopia" is open to the public and will focus on their efforts to advance scientific innovation and knowledge in Ethiopia: "The purpose of this discussion is to introduce this organization to the diaspora community, expand the Academy's network, and explore partnership opportunities."
Per the announcement: "The Ethiopian Academy of Sciences (EAS) is a nonprofit organization founded in 2010 in Addis Ababa to promote scientific culture and innovation and advance knowledge of the sciences in Ethiopia. Understanding the critical role that science academies play as a strong public voice for the promotion of both scientific excellence and science-based development, Professor Masresha and his colleagues founded the Ethiopian Academy of Sciences in 2010. Founding members shared the belief that a strong scientific community enables citizens to address critical economic, environmental, and social issues in systematic and effective ways. One of the objectives of the Academy is to promote scientific culture in Ethiopia and to nurture interest and curiosity in science. It is to inspire people to engage with science-related activities and pursue science as an enjoyable and worthy pursuit. The goal is to ultimately produce a scientifically and technologically literate and informed citizenry that empowers people to make informed decisions on issues that have bearing on their day-to-day lives. EAS envisions Ethiopia developing upon sound scientific and technological bases and emerging among those at the forefront of science and technology."
—
If You Go:
Thursday, August 14, 2014
6:00 PM – 8:00 PM
Sankofa Video & Books
2714 Georgia Avenue NW
Washington, D.C.
Phone:(202) 234-4755
Join the conversation on Twitter and Facebook.