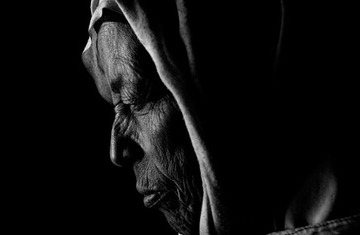 Dodge & Burn
Diversity in Photography
Saturday, August 08, 2009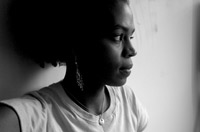 Aida Muluneh is an award-winning photographer based in Addis Ababa, Ethiopia. In her photography book Ethiopia: Past/Forward (Africalila, 2009,) Aida explores the country through, identity, personal journey and family nostalgia after a 30-year absence. The photographs are a collection of images that show cases a return to a society juxtaposed between past, present and future.
Aida is founder of D.E.S.T.A FOR AFRICA, a non-profit cultural organization in Addis Ababa, Ethiopia. D.E.S.T.A FOR AFRICA stands for Developing and Educating Society Through Art, it also means "happiness" in the Ethiopian language Amharic. D.E.S.T.A FOR AFRICA promotes cultural development through the use of photography by providing workshops, exhibitions and creative exchanges.
Follow her on Twitter @aidamuluneh. Read the interview at Dodge & Burn
Related past article from Tadias archives
Reshaping our global image through photography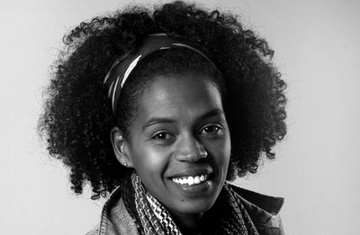 Tadias Magazine
By Tadias Staff
Published: Thursday, December 18, 2008
New York (Tadias) – Desta, the Amharic word for happiness, is the name of a popular candy brand in Ethiopia. It's also the acronym of choice for Photographer Aida Muluneh's ambitious new project to reform the African continent's long history with negative imagery.
Through photography, Muluneh has found a medium of transformation. Incorporating natural light from a crisp, dawn Ethiopian morning, or that of a sentimental sunny afternoon, Muluneh projects inspiration captured in moments of daily life – portraits of cab riders, priests, and street children in bustling Ethiopian cities and towns.
Her new organization, appropriately named DESTA for Africa, is a local NGO based in Addis Ababa. Muluneh (pictured above) hopes to encourage a new generation of African Photographers who are able to compete in the global media industry while reshaping the image of Africa reflecting their personal experiences.
"I have spent most of my artistic career promoting alternative images of Africa. DESTA For Africa was born out of my belief that we have to be accountable for how the world perceives us. Even though Africa is ever growing and rapidly changing, the images that we see in the mass media are not reflective of that, " Muluneh says in a recent interview with Tadias Magazine.
"I feel that African artists have a responsibility to manage how the continent's image is portrayed, and we can do that by actually providing the necessary education and resources to those who are interested in documenting their own realities."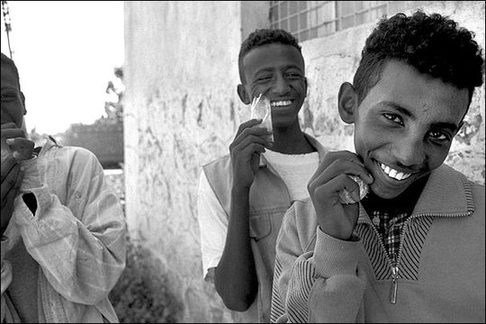 School is over for the day. These boys enjoy their time-off playing in their
neighborhood streets in Addis. (Photo by Aida Muluneh. Image featured on BBC)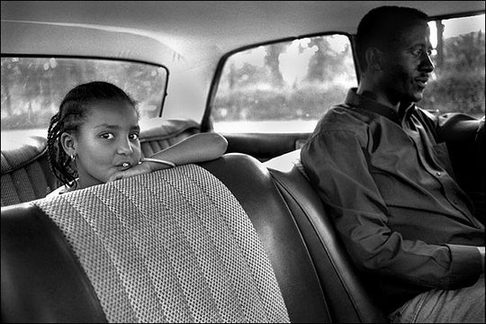 BBC: A dignified Ethiopia – Aida Muluneh living in New York sent these images
depicting life in Ethiopia. She hopes these photos will show her country in a
different perspective.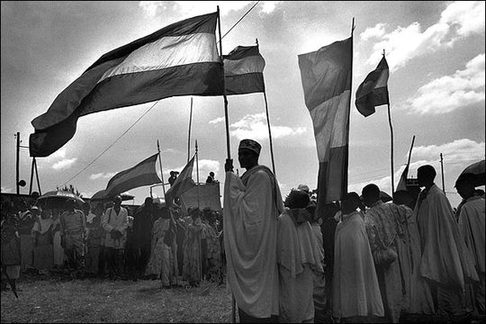 Timkat (Epiphany) is the most colourful event in Ethiopia when churches parade
their Tabots (Replica of the. Ark of the Covenant) to a nearby body of water. Here
priests and deacons begin the religious procession from their individual churches and
walk, carrying flags, to Meskel Square where they all assemble.
(Photo by Aida Muluneh. This image was also featured on BBC).
The organization's first batch of trainees is from Addis Ababa University, which lacks a permanent department of photography. " We offer our workshop to undergraduates and graduates of the Addis Ababa School of Fine Arts and Design, with the aim to provide them with viable and self-sustainable opportunities in the photography industry," Muluneh explains.
Yet the giving is reciprocal. Muluneh is learning from her students as they receive training. "My students are an example of what can happen when countries invest in cultural production, and support efforts to reshape Africa's image. And they also give me strength and inspiration to continue on this mission," she says.
Muluneh's biggest stumbling block is lack of basic teaching resources. "You won't believe how much of a difference it makes to have one photography book or art book," she says. "I have been teaching with three cameras shared among 13 students, yet the students have been with me since February 2008 with the same enthusiasm and passion as on their first day."
And what can the Diaspora do to help?
"We are continuously looking for photography books, cameras, film…the list goes on, but the first thing I would like to stress to the Ethiopian American community is the importance of cultural preservation, and managing cultural production, she says. "Culture determines not only how we experience daily life, but how we transmit vital information about our history, health, and general economic and political development."
For those who are interested, Muluneh will be hosting a fundraiser and introduction of DFA at Almaz Restaurant tonight in Washington D.C. (The event took place on Thursday, December 18th, 2008). "We will be showcasing the works of the students and also selling prints to help continue our work in Ethiopia, and beyond," she says. "For those who are not able to attend, it is possible to make donations through our website at www.destaforafrica.org."
Here are few recent images from Muluneh's students in Ethiopia.