Tadias Magazine
By Tadias Staff
Published: Thursday, August 11th, 2016
New York (TADIAS) — Ethiopian male Olympic swimmer Robel Kiros Habte made international headlines this week when he finished dead last in the men's 100-meter freestyle heat at the Summer Olympic Games in Rio de Janeiro on Tuesday. But more than his poor performance what seemed to attract the most attention about Robel in social media circles, however, was his body shape — some even nicknaming the 179-pound swimmer: 'Robel the Whale.' In an article entitled "Robel Kiros Habte, Ethiopian Swimmer, Taunted After Olympic Swim" The Huffington Post came to Robel's defense noting "Despite the bullies, Habte was the first person to draw cheers on Tuesday, according to Australian journalist Jai Bednall."
The Washington Post pointed out that outside of the stadium and especially on the Internet "people are being downright unkind to an Ethiopian swimmer, body-shaming him for having what, in one of the more charitable comments, is called a dad bod."
In another piece headlined "That Slow, Chubby Ethiopian Swimmer Totally Deserved to Be in the Olympics," Slate magazine added: "Some corners of the internet have fretted that Habte's body is being shamed, which is indeed quite cruel. But there is no denying the reality that Habte has neither the body nor the talent of a top-flight Olympic swimmer. According to Reuters, Habte was competing in Rio thanks to a "special invitation from world body FINA extended to athletes from under-represented countries."
So, how did Robel qualify for the Ethiopian Olympic team in the first place? The Washington Post cites tweets noting that "Habte is the, ahem, son of the president of the country's swimming federation."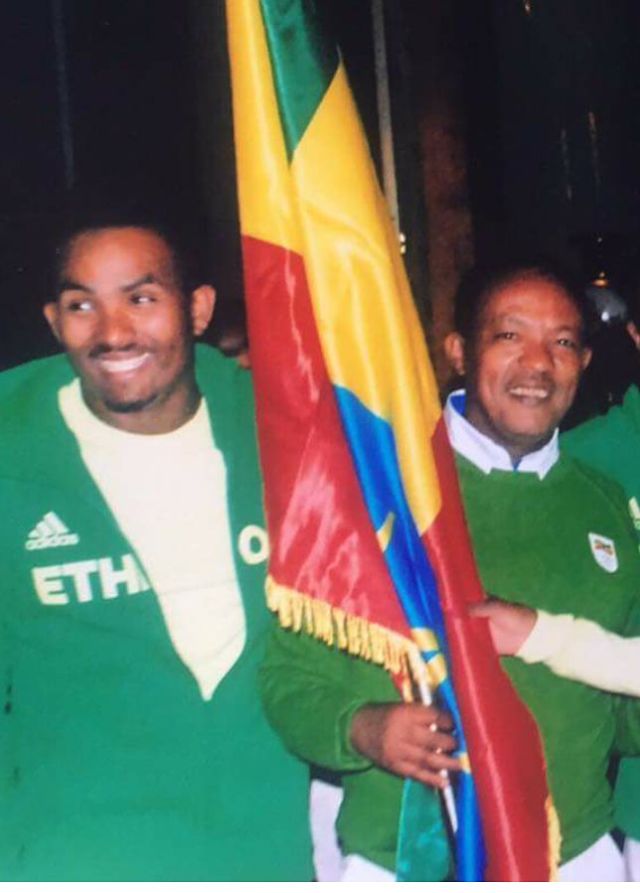 #Ethiopia 's #RobelHabte. 59th place at #Rio2016 . With him is the #ETH swim federation president who's HIS DAD. pic.twitter.com/kLLzLA1dAS — Zecharias Zelalem (@ZekuZelalem) August 10, 2016

Robel Kiros Habte at the Rio 2016 Olympic Games on Tuesday, August 9th, 2016. (Photo: Reuters)
"Whatever brought him to Rio, the 24-year-old college student was a crowd favorite and was pretty happy just to be there," The Post added.
"I wanted to do something different for my country, that's why I chose swimming," Robel told Reuters. "Everybody, every day you wake up in Ethiopia, you run. Not swimming. But I didn't want to run, I wanted to be a swimmer. It didn't matter where I finished."
Slate Magazine adds: "Well, it kind of did matter…But that doesn't necessarily mean that Habte shouldn't have been in Rio. His time in the 100-meter freestyle on Tuesday is just a few seconds slower than the Ethiopian national record. And Habte himself holds the national record in the 50-meter freestyle. FINA's rules state that "under-represented countries" can invite one male and one female swimmer to the Olympics. (Ethiopia's female entrant, Rahel Fseha Gebresilassie, will swim on Friday.) Perhaps there's a more qualified swimmer in Ethiopia. But it seems just as likely that Robel Kiros Habte was his country's hope for Olympics swimming glory."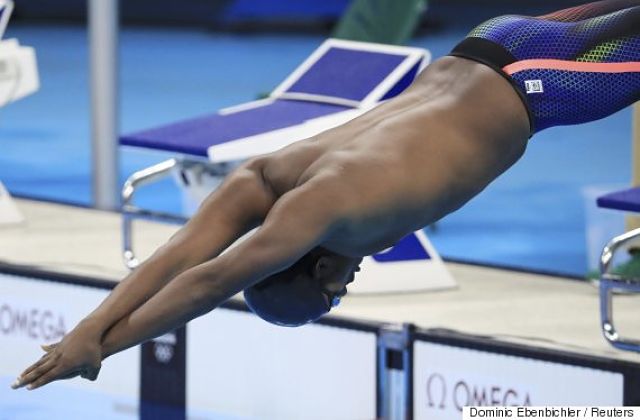 Robel Kiros Habte of Ethiopia competes in a men's 100-meter freestyle heat at the Rio 2016 Olympic Games on Tuesday, August 9th, 2016. (Photo: Reuters)
—-
Related:
Ethiopian swimmer mocked for 'dad bod' receiving love and hate online
The 24-year-old Ethiopian swimmer who took the internet by storm
Tubby Ethiopian swimmer Robel Kiros Habte becomes world's favourite athlete of the 2016 Olympic
The most talked about moments from Tuesday night's Olympic action
Robel Kiros Habte, Ethiopian Swimmer, Taunted After Olympic Swim
Join the conversation on Twitter and Facebook.