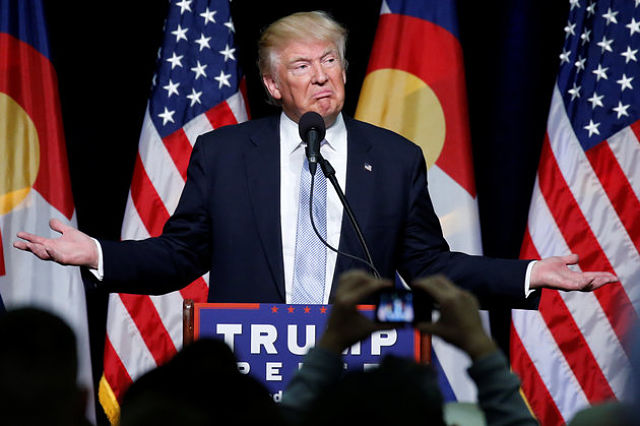 08/11/16
Dozens of Republicans to Urge RNC to Cut off Funds for Trump
More than 70 Republicans have signed an open letter to Republican National Committee Chairman Reince Priebus urging him to stop spending any money to help Donald Trump win in November and shift those contributions to Senate and House races.
The letter comes as a number of Republican senators and high-profile GOP national security officials have come forward saying they cannot vote for Trump.
"We believe that Donald Trump's divisiveness, recklessness, incompetence, and record-breaking unpopularity risk turning this election into a Democratic landslide, and only the immediate shift of all available RNC resources to vulnerable Senate and House races will prevent the GOP from drowning with a Trump-emblazoned anchor around its neck," states a draft of the letter obtained by POLITICO. "This should not be a difficult decision, as Donald Trump's chances of being elected president are evaporating by the day…"
The letter ticks off a series of Trump actions that they believe have "alienated millions of voters of all parties," including, attacking Gold Star families, positive comments about violent foreign leaders and encouraging Russia to find Clinton's lost emails.
"Those recent outrages have built on his campaign of anger and exclusion, during which he has mocked and offended millions of voters, including the disabled, women, Muslims, immigrants, and minorities," the letter states. "He also has shown dangerous authoritarian tendencies, including threats to ban an entire religion from entering the country, order the military to break the law by torturing prisoners, kill the families of suspected terrorists, track law-abiding Muslim citizens in databases, and use executive orders to implement other illegal and unconstitutional measures."
Read the full article at politico.com »
—-
Join the conversation on Twitter and Facebook.