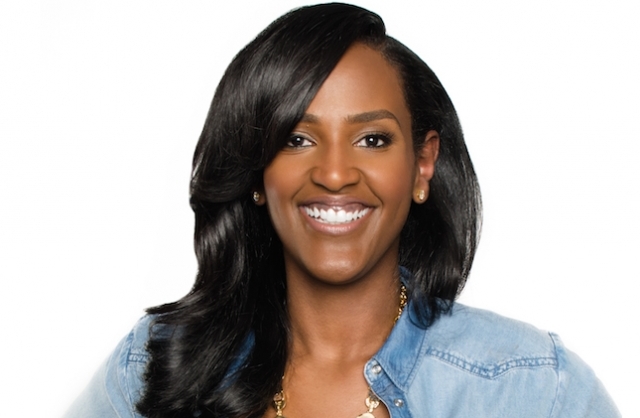 Tadias Magazine
By Tadias Staff
Published: Tuesday, August 12th, 2014
New York (TADIAS) – Ethiopia Habtemariam, who was promoted to President of Motown Records this past Spring following a major reorganization at Universal Music Group, will be honored by the Heroes and Legends (HAL) Foundation, at the 25th Annual HAL Awards ceremony on Sunday, September 28th, 2014 at the historic Hollywood Roosevelt Hotel in Los Angeles. Other honorees include the legendary music group New Edition, the Mary Jane Girls, Warner Music Group's Ryan Press, and Eddie Floyd.
Organizers note: "This year's event will also feature a new finale: The Year of the Hits, Motown Reigns Supreme –saluting the hits of 1964. Motown was churning out hit after hit and dominated the charts with songs like, My Girl (The Temptations), Come See About Me and Baby Love (The Supremes), How Sweet It Is (Marvin Gaye) and Every Little Bit Hurts (Brenda Holloway) and many more. The tribute will feature performances by Mary Wilson, Dennis Edwards and Brenda Holloway."
"The 2014 HAL Awards' star-studded event honors a select group of individuals who have brought honor and dignity to the arts. An additional highlight will be the awarding of scholarships to deserving students of the arts from the Southern California area. The HAL Awards are the brainchild of famed songwriter and Motown Alumna, Janie Bradford. Bradford has written such classic hits as Marvin Gaye's Too Busy Thinkin' About My Baby, Barrett Strong's Money. That's What I Want and countless others."
"Our goal is to help talented young people in the community realize their lofty–but-attainable dreams of shaping careers for themselves in one of the many performing arts," explains Bradford. "We do this by providing much needed scholarship funds. Each year our scholarship honorees are selected from a diverse group of candidates who have earned a consistent grade point average of 2.0 or better and who exhibit an extraordinary amount of talent, drive and determination."
—
Related:
Ethiopia Habtemariam Named President of Motown
Barry Weiss Steps Down as Island Def Jam Motown Reorganizes (The Hollywood Reporter)
Join the conversation on Twitter and Facebook.