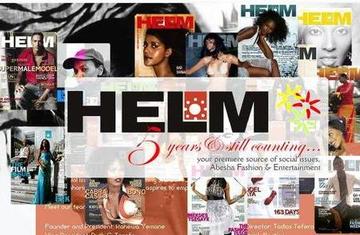 Tadias Magazine
By Tadias Staff
Published: Thursday, August 13, 2009
New York (Tadias) – HELM, a fashion, pop culture, and entertainment magazine focusing on the Ethiopian Diaspora – announced today that it is suspending production after six years of service.
"Our devoted readers and supporters have made HELM synonymous with style and quality. We have enjoyed bringing you the best of Ethiopian fashion, beauty, health, entertainment, philanthropy, and features on artists and other notable individuals," the magazine said in their statement. "HELM magazine is widely read around the world even as far as Australia and South Africa, and it has been a pleasure to witness its success."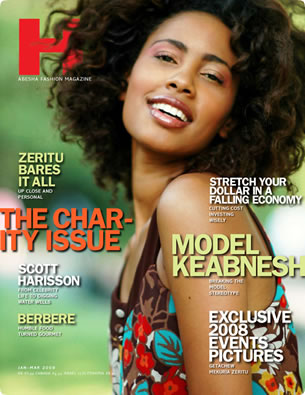 The latest issue of HELM Magazine
The glossy publication , best known for its elegant design and layout, said it is working on comeback plans. HELM will be revising its business model under new management and promises to apprise its readers of its progress via Facebook.