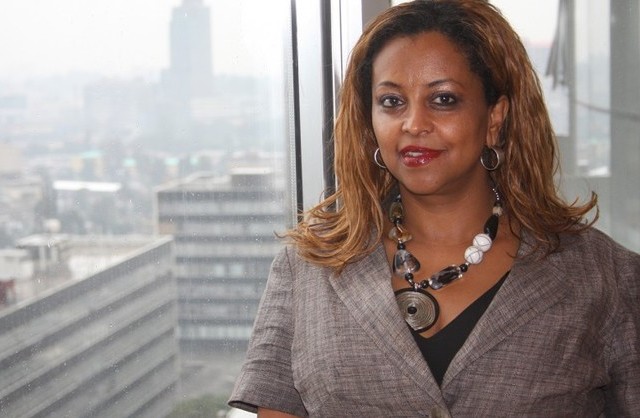 By James Jeffrey
With her new company, Eleni Gabre-Madhin aims to take the commodity exchange momentum that started with the Ethiopian Commodity Exchange, to the rest of Africa.
The offices of commodity exchange company, eleni, occupy the top two floors of Tracon Tower, where one can gaze north and south along the teeming wide thoroughfare that is Churchill Avenue in the heart of Addis Ababa. Construction cranes can be seen silhouetted against the Ethiopian capital's skyline, hovering over a landscape and an economy very much in transition.
Eleni, which specialises in building and supporting the operations of exchanges for frontier markets in Africa, also has possession of the tower's roof space, where the plan is to open a gym and maybe even a cafeteria.
Currently there are only about 10 employees within this wide-open sprawling office space, and employees admit the premises moved into a month ago are a little cavernous presently. But that's all part of the plan.
"I learnt from my experience with ECX, where we ended up bursting at the seams," says Eleni Gabre-Madhin, chief executive of eleni, launched in February 2013, and former chief executive of the Ethiopian Commodity Exchange (ECX). "So when we moved in here I went for a little extra room. Which we are going to need – we're ramping up."
Gabre-Madhin is credited as being one of the key founders behind the success of ECX, which, since its launch against the odds in 2008, has grown to handling spot trades amounting to more than $1.2bn annually in coffee, wheat, maize, haricot beans and sesame.
Read more at African Business Magazine.
—
Join the conversation on Twitter and Facebook.