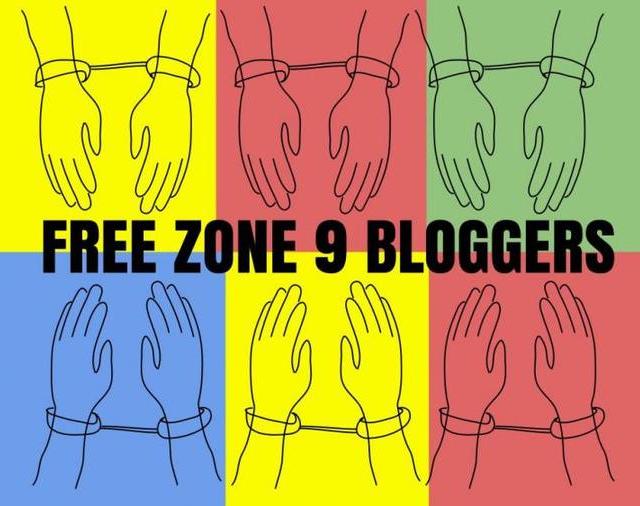 By Adam Bemma
08/13/2014
NAIROBI, Kenya – A cursory glance at the headlines shows that Ethiopia has one of Africa's fastest growing economies. But the noise generated by the hyperbolic international media is drowning out the critical voices.
Political opposition is being strangled by the authorities as activists and journalists are arrested and thrown into jail at a dizzying pace.
On April 25 of this year, the Ethiopian government made news by arresting six bloggers and three freelance journalists. Setting a dangerous precedent for other governments in the region and beyond, authorities are now targeting youth online.
The nine writers are facing terrorism-related charges, standing accused of inciting violence through social media. The six bloggers are members of the online collective known as Zone 9. The moniker was chosen to represent the inalienable right to freedom of expression: journalists are often held in the section of Addis Ababa's Kality prison known as Zone 8.
"The government claims [those detained] are conspiring with foreign non-governmental organizations, human rights groups," said journalist Araya Getachew. "It also claims that they are also working for banned terrorist organizations trying to overthrow the state. This is totally false."
State crackdown online
Araya Getachew, 29, along with Mastewal Birhanu, 27, and Fasil Girma, 29, all sought refuge in Kenya following a state crackdown on media in Ethiopia. Some veteran journalists were not so fortunate: Woubshet Taye, Eskinder Nega and Reeyot Alemu have all been recently sentenced under a new media law.
Human Rights Watch is monitoring the situation. HRW stated: "Since Ethiopia's anti-terrorism law was adopted in 2009, the independent media have been decimated by politically motivated prosecutions under the law. The government has systematically thwarted attempts by journalists to establish new publications."
Critical blogs and websites are regularly blocked, says HRW. In 2012, even publishers which printed publications that criticized authorities ended up being shut down.
Read more at the Huffington Post »
—
Related:
The World Tweets for Zone 9 Bloggers
41 Organizations Call for Release of Detained Ethiopian Journalists and Bloggers
As Ethiopia's 'Zone 9′ Bloggers Get Popular, They Get Charged With Terror
Zone 9 Bloggers Charged With Terrorism
Interview With the Lawyer of Illegally Detained Zone9 Bloggers
CPJ condemns closed court hearings for nine Ethiopian journalists
Zone9 Co-Founder Speaks Out (Video)
Join the conversation on Twitter and Facebook.