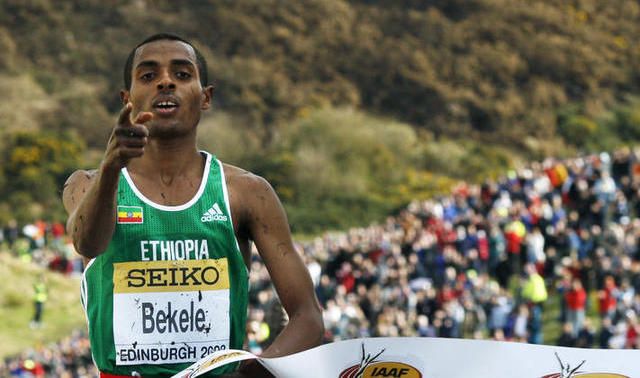 By Philip Hersh
Ethiopia's Kenenisa Bekele, the greatest track distance runner of the 21st Century, will compete compete in this year's Bank of America Chicago Marathon, race officials announced Tuesday.
It will be Bekele's second marathon. He won April's Paris Marathon in 2 hours, 5 minutes, 4 seconds, fastest debut for a runner older than 30. Bekele, 32, was bothered by hamstring cramps near the finish.
"After my win in Paris, I understand the marathon distance a lot better, and I will bring that experience to Chicago," Bekele said in a statement. "I know Chicago has a very fast course and, therefore, my goal is to break the course record of 2:03:45. After that, everything is possible."
The Chicago Marathon never has had a runner with a track record as distinguished as Bekele's.
He holds the world records at 5,000 and 10,000 meters. He won both those events at the 2008 Olympics after having won gold in the 10,000 and silver in the 5,000 at the 2004 Olympics. He won four straight world titles at 10,000 meters from 2003 through 2009, adding the 5,000 title in 2009. He also won both the long and short world cross-country titles five straight times from 2002 through 2006.
Read more at Chicago Tribune »
—
Join the conversation on Twitter and Facebook.