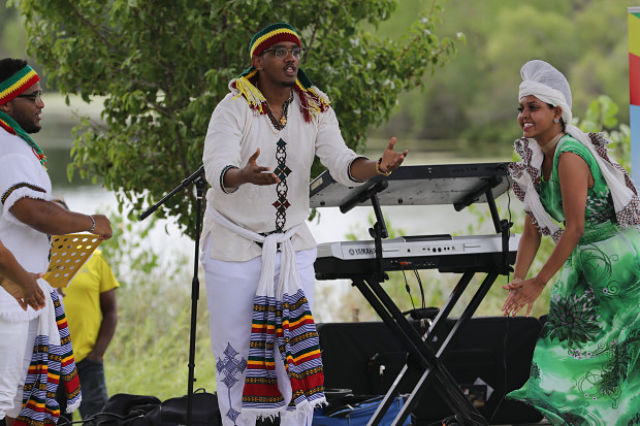 Taste of Ethiopia brings together food, culture and role models in the immigrant community
Denver isn't in the dark about Ethiopian food.
In some cities, Ethiopian cuisines are a niche market for adventurous foodies. But Colorado has become a hub for African-inspired restaurants serving the country's famous spicy-sour mix of injera bread and stews.
That why for the last five years, thousands of locals have flocked to the annual Taste of Ethiopia…
The food isn't the only thing that draws people to the festival and keeps them coming back. The rich culture does as well.
"We're bringing the community and culture to those who have left Ethiopia and it's our way of passing our heritage to the next generation of kids who are born here in American society," said. Neb Asfaw. "We want to preserve our heritage and also bring it to the local community."
Most important to the festival and the Ethiopian community was to take the time to honor model citizens who are involved with and supporting the immigrant community.
Investment manager and business owner Mel Tewahade said he moved to the U.S. from Ethiopia 35 years ago with little more than $20 in his pocket.
"I help people in the community to get acclimated to American way of life and adjusting to cultural differences," Tewahade said. "Making life easier for newcomers. How should they dress themselves and cut their nails and present themselves to have opportunity in labor market.
Tewhade said he sees a lack of role models in the black community and is trying to fill that void.
Read the full article at The Denver Post »
—
Join the conversation on Twitter and Facebook.