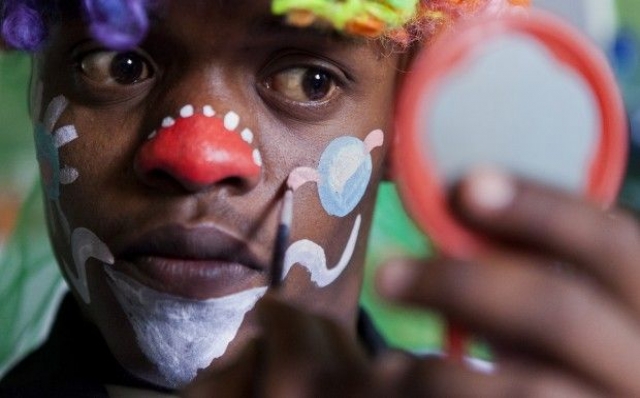 By Morgan Spiehs
Birhanu Taddese spent his childhood as a runaway and became a thief surviving in the streets of Addis Ababa, Ethiopia.
"Previously, I used to live with my dad and we didn't get along very well. He used to hit me a lot," Taddese said.
After Taddese ran away from his broken home he lived in the streets, with a nongovernmental organization and in a juvenile detention center, all before age 13.
Taddese's self-confidence was minimal. Standing about 4 feet 2 inches tall, he lives with dwarfism and babbled more than he spoke.
The Fekat Circus took him in when he was 19. He's been at the circus for two years now, after jumping around between homes all his life.
The Fekat Circus, in Ethiopia's capital Addis Ababa, is a vehicle for social change, according to its members. Most of the performers were street children or orphaned before finding the circus. The circus trains neighborhood children and visits the nearby hospital to entertain patients in the pediatric ward. It's former street kids helping current street kids.
Read more at Lincoln Journal Star.
—
Join the conversation on Twitter and Facebook