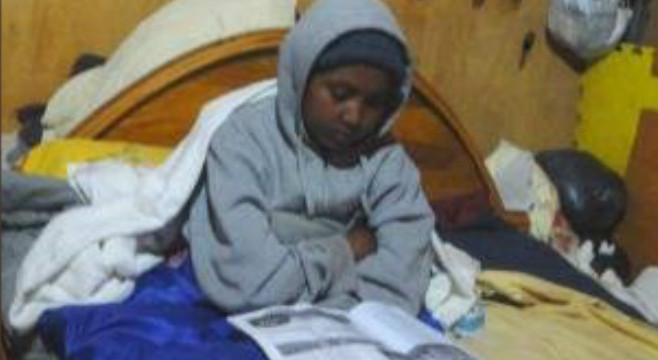 Tadias Magazine
OP-ED
By Meron Abebe

Published: Sunday, August 18, 2013
Washington, DC – Like many girls her age around the world 15-year-old Helina Teklu has big dreams for her future. The teen, who is a tenth-grader and an "A" student, hopes to become a doctor one day in Axum, Ethiopia, where she was born and raised. At the moment, however, Helina is more focused on staying alive. She is suffering from kidney failure, and her doctors have determined that she can only be assisted with specialized medical care abroad. Her family cannot afford to pay for treatment.
I came across Helina's touching story through a recent video that is circulating among Ethiopians on social media. Her condition epitomizes the long road ahead to improving the dire shortages of health professionals and up-to-date medical facilities in Ethiopia. Helina Teklu is the exact citizen Ethiopia needs today — someone with the ambition to be educated so she can be useful to her community and country.
For Helina's working class parents (both teachers) the knowledge that their daughter may die soon aware that she could have been saved, is more than they can handle on their own. Her care outside the country, if made possible, is expected to cost upwards of $40,000 for the transplant operation and other related healthcare services. That's why I am getting involved reaching out to readers with a strong belief that we can make a difference if we can pull our minds and resources together to give Helina the second chance she so deserves.
From a personal standpoint, Helina's will to survive by itself is inspiring enough for me to act, but her goal is likewise beneficial for all of us. At least, it's clear to me that her aspirations are not just a lofty child-like dream, but one that has been her life's journey until abruptly interrupted by this illness. After all, she was a stellar student who is admired by her friends, teachers and neighbors.
You can watch the video here. Let's give Helina a hand.
—
Meron Abebe is the founder of the non-profit organization Thankful Soul. She lives in Washington,D.C.
If You Want to Help:
You can contact Helina's parents directly in Ethiopia:
Teklu Hagos (0914766051) and Mantegbosh Fissha (0921886921)
Funds can be sent to the Commercial Bank of Ethiopia
Account number 1000022462133.
In the U.S.: Wells Fargo, Recipient Abeba Yehdego
For transfer or an Electronic deposit:
Routing # (102000076) and Account # ( 1250106620)
Wire : Routing # (121000248) and Account # (1250106620)
Walk-in: Routing # (516306502) and Account # (1250106620)
Join the conversation on Twitter and Facebook