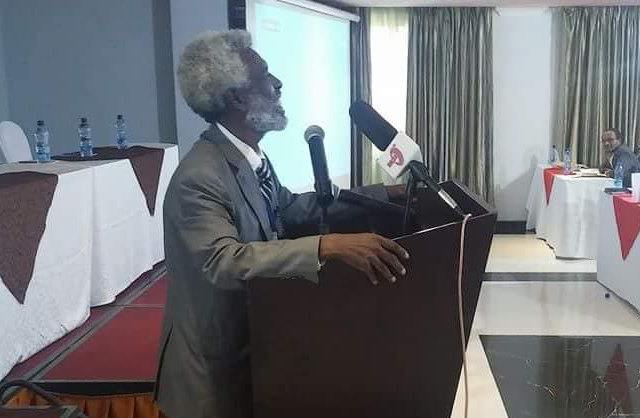 Tadias Magazine
By Tadias Staff
Published: Sunday, August 19th, 2018
New York (TADIAS) — It is with profound sadness that we share the news of Professor Awetu Simesso's passing on Saturday, August 18th in Addis Ababa. The funeral and tribute celebrating his life took place on Sunday, August 19th at Mekana Yesus in Bishoftu with former president Dr. Negasso Gidada giving the eulogy.
A beloved educator Awetu returned from the United States after 32 years of residence to Ethiopia and contributed his talents in various sectors including working as a Professor at Addis Ababa University at the College of Law and Governance on an ongoing basis since 2010 and Professor of Global Studies & International Relations at New Generation University College (2005-2007). Awetu also served as Strategic Advisor at Development Assistance Group (DAG) advising Western donor governments (2014-2018) and as a Senior Advisor at USAID/Ethiopia focusing on democratic governance, peace and security issues (2006-2013). In 2009 Awetu received Meritorious Honor Awards from United States Agency of International Development (USAID) as well as the United States Department of State for outstanding service in the field of Democratic Governance. As a civic society leader Awetu traveled extensively throughout Ethiopia networking and assisting civic organizations across the nation.
Awetu was not only a beloved scholar, civic society leader, and talented actor but a lifelong friend whose mentorship and support was unparalleled. We first met Awetu while he was part of the Stanford University community where he had pursued a Master's degree in Communication & Media Studies and a second Master's in Political Science & Government on his way to a PhD in the same department. While performing in plays and theaters as an actor from 1973 to 2004 Awetu was actively involved in the Ethiopian Diaspora community on campus and beyond and held various leadership positions including President of the East African Relief Organization (EARO), Board Member of Emergency Relief Fund International and United Christian Ministries, member of the Stanford International Development Organization (SIDO) and the Overseas Development Network (ODN), Vice President of the Stanford African Students Association (SASA) as well as founding member and advisor of the Stanford Ethiopian Students Union (SESU).

Awetu Simesso (Photo Courtesy: Kathy Haverty Welsh/Facebook)
Awetu Simesso's contributions were far-reaching and exemplary in the manner that he consistently engaged his peers and colleagues with kindness and generosity. It is difficult to summarize all of Awetu's accomplishments but the best way is to share reflections and photos from his friends, students and colleagues in the U.S. and Ethiopia. Please write to us at info@tadias.com to share your stories of Awetu Simesso and we'll keep this page updated.
From Ethiopian American Council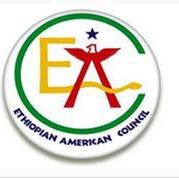 "It is with great sadness that we learned of the passing of Awetu Simesso. Ethiopia has lost a powerful force for human rights, democracy and freedom. Ethiopian Americans in Bay Area fortunate to have many wonderful memories of Awetu. The passing of Awetu Simesso will be an enormous loss to Ethiopia and Ethiopians he cared so much about. RIP our brother.
From Daniel Gizaw
"I am absolutely stunned to read this sad story. Professor Aweitu was a close friend to me and served as my advisor and my critique during the writing of my books. He was inseparable from the Stanford university campus at the time. His profound intelligence was unmatchable. In the early 1980s, when we started a group called HAAn (Horn of Africa Action Network) consisting American Peace corps volunteers who served in Ethiopia, Aweitu became our lead man. He was a gifted orator and, with that bellowing voice he commanded respect. In the Bay area, we called him the Ethiopian guru. He was wise and patient. I will miss him immensely. May his soul rest in peace."
From Hundee Dhugaasaa
I am deeply saddened by the death of Professor Awetu Simesso. I know Prof Awetu when he decided to visit Jimma University Students Union with Addis based Diplomats to discuss several issues at a very challenging time, after the troubles of the 2005 election. He was such a brilliant, humble and far sighted person. We lost him at a time we need him the most. RIP Obbo Awetu.
From Filmmaker Dorothy Fadiman
I am writing to share how Awetu Simesso enabled me to take on an almost impossible task. In all of my filmmaking efforts (which began in 1976) I had had connections to help me…friends, filmmakers, foundations and national organizations. With this support, during the decade from 1993 – 2003 I grew significantly as a filmmaker. Activities included five films on PBS stations, an Oscar-nomination and an Emmy.
At that point, I decided to take a bold step forward. I gathered all that I had learned and took up an opportunity: to document the ways in which Ethiopians in Ethiopia were meeting the challenges of HIV/AIDS. It was then that Awetu appeared.
My vision was to speak with professionals, and lay practitioners, as well as people in villages in Ethiopia, doing whatever they could to help each other. I wanted to focus on Ethiopians who were managing their own organizations on the ground, working with a range of their peers.
In order to get started, I put out a call to anyone anywhere in the SF Bay Area who could help me build a core community of Ethiopians who would volunteer to help me organize this project. The one person who responded was Aweto Simesso. He understood what I was daring to do.
Based on his intuition that this was a project worth his time and effort, he called together a dozen Ethiopians. We met in my living room and the project took root. That night gave birth to a cadre of almost 200 people, most of whom were volunteers, who worked with me. Many from the United States, many living in Ethiopia. Working together, they translated Amharic to English, English to Amhari, viewed footage giving input and feedback, logged more than 100 video tapes and much more.
The result? A five film series SEEDS of HOPE: Meeting the Challenges of HIV/AIDS in Ethiopia.
From Fesseha A Atlaw
My friend, you are sorely missed already! You only saw the glimpse of your vision of Ethiopia… But God allowed you to see the promised land from the mountain top.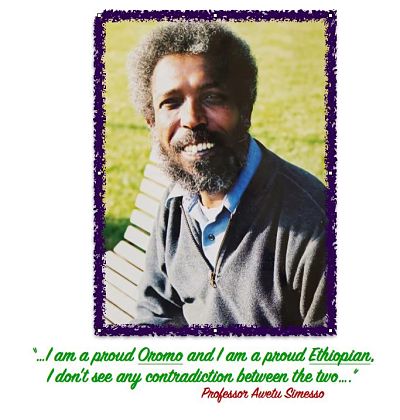 "…I am a proud Oromo and I am a proud Ethiopian, I don't see any contradiction between the two…" — Professor Awetu Simesso
—
Join the conversation on Twitter and Facebook.