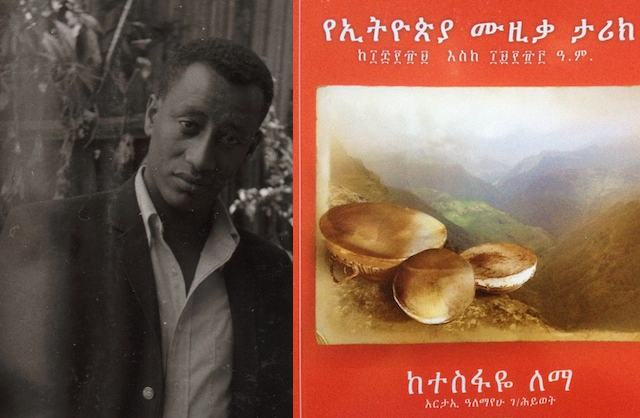 Tadias Magazine
By Charlie Sutton
Updated: Monday, August 26th, 2013
Washington, D.C. (TADIAS) – The first-ever comprehensive history of Ethiopian music, Ye Itiyopia Muziqa Tarik by Tesfaye Lemma, has finally been published. It is a book well worth waiting for.
Ye Itiyopia Muziqa Tarik, which initially went on sale at the ESFNA Soccer Tournament at the beginning of July, will again be made available for purchase at a special event to be held at Meaza Ethiopian Restaurant, 5700 Columbia Pike, Falls Church, VA, on Tuesday August 27th, at 7pm.
Tesfaye Lemma, an iconic figure in Ethiopian music, died last February after enduring more than a decade of ill health. He devoted the last five years of his life to preparing this detailed and wonderful history, a distillation of the experience and wide-ranging knowledge he acquired during his long and distinguished career as a composer, lyricist, orchestra director, impresario, music presenter, and teacher.
Ato Tesfaye places Ethiopia's unique musical heritage within the context of her ancient and distinctive culture while also drawing telling comparisons between Ethiopian and other musical traditions. In a writing style that is elegant at the same time as it is engagingly informal, he lovingly traces and illuminates the growth and development of Ethiopian music in all its amazing variety and richness, from its ancient roots right up to its flowering in the modern world, interspersing the saga with anecdotes drawn from his own personal and professional experience.
The fascinating story of Ethiopia's music and musicians is enhanced by a wealth of beautiful illustrations — magnificent color photographs as well as evocative sketches drawn by a skilled artist under the supervision of the author — that appear on nearly every one of the book's 340 pages. Chapters are devoted to important musical groups; insightful biographies of major individual musicians are also included.
These are just a few of many highlights. It is impossible adequately to describe in this short space a work of the magnitude and importance of Ye Itiyopiya Muziqa Tarik. Don't miss the opportunity to purchase a copy of your own, and perhaps to buy some more as gifts for your music-loving friends, at Meaza Restaurant on the evening of August 27th.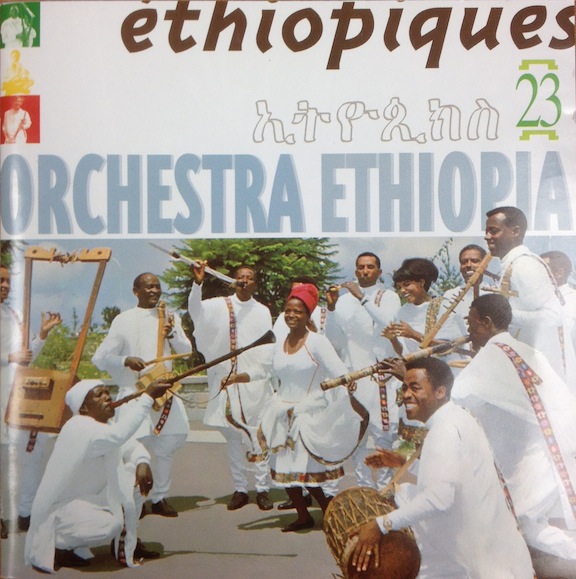 This event promises to be great. The editor of Ye Itiyopia Muziqa Tarik, Alemayehu Gebrehiwot, and others close to Ato Tesfaye and who were involved in the making of the book, will share their experiences. The author's famous protégé Shambel Belayneh will be among the musical performers. Mesenko player Charles Sutton will be on hand to reminisce about his lifelong friend Tesfaye, and perhaps to sing one of his songs.
For further information, please call Alemayehu Gebrehiwot (301) 681-1201; Mekuria Negia (202) 253-4414; Girma Zegaye (773) 746-9513, or Matt Andrea (202) 255-2909.
–
If You Go:
Tuesday, August 27 @ 7pm
Meaza Ethiopian Restaurant
5700 Columbia Pike
Falls Church, VA 22941
(703) 820-2870
www.meazaethiopiancuisine.com
—
Join the conversation on Twitter and Facebook